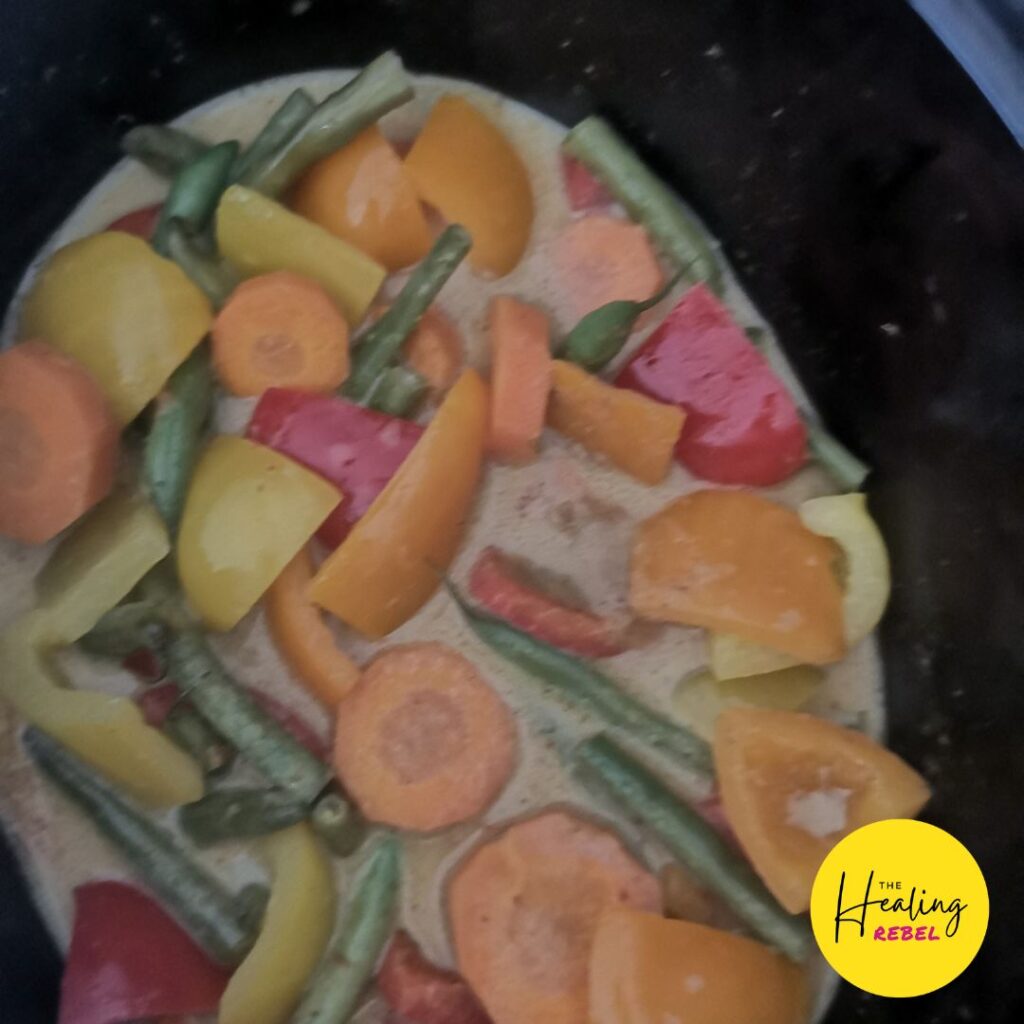 I hope you are well this fine Saturday…
Welcome to Saturday Kitchen, where I share with you some gut-friendly recipes.
This week is one of my favourites… Thai food is right up there with Indian as my top choice.
This recipe is super easy, chop, drop, wait… If you are using a slow cooker, as I do, the wait will obviously be longer than if you go for the pot on the stove… The wait is worth it when the veg really absorbs the flavours!
As with all my recipes, the more variety of veggies you add, the more fiber points you get, the more you will feed your gut microbes.
Thai Green Curry Fiber Points 9+
3 peppers (1 red, 1 yellow, 1 green or 1 orange)
1 large onion
4 celery stalks
2 carrots
Chillies (how many depends on how hot you like)
1/2 cup basil (fresh or 1 tablespoon dried)
1 can coconut milk
1 tbsp bullion (or veg stock)
Green curry paste – follow the instructions on the pack, some only use a tbsp, and others need more.
If you like a couple of small salad potatoes, also go well in the curry – chop them up and parboil them before adding them with the rest of the ingredients so the potato absorbs some flavour.
Chop all other veg into large chunks, put all ingredients into a large pot or slow cooker, and add some boiling water to cover most of the veg if you like a soup like curry – less if you prefer thick curry.
If in a pot, bring to a boil, then simmer till veg is soft
If in slow cooker put on low for 5-7hrs or high for 3-4hrs
Sit back and relax. If you like tofu add that in after it is cooked – I always find it falls apart if you cook it in with the veg.
Other options to add: grilled chicken breast or prawns.
Serves deliciously with rice or rice noodles.