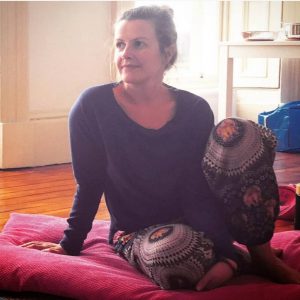 That's me… Jen Wilson
I AM | Jen Wilson, here to help you bring calm and balance to the health in your body & mind. I do this through my book 9 Rules to Sort Your Shit, my classes as a Yoga & Pilates teacher, Meditation teacher, Reiki Healer, and creator of The Healing Rebel programme 
I am passionate about helping people optimise their health, to move and feel better. A big focus is on teaching women how to rest and relax without guilt! Being diagnosed with Crohn's in 2017 changed my approach to a holistic, more centred approach. 
Your body isn't meant to ache, your joints and muscles are not meant to feel sticky and tight. Your body is meant to move with ease, good posture helps you stand tall. 
Move your body every single day.
Create a routine that gives YOU some me time.
Listen to your body and do what feels good in it. 
I AM Jen Wilson.
Author, Healing Rebel, Yoga & Pilates teacher, Meditation teacher, Massage therapist, Reiki therapist, mentor, health & well-being coach, educator. I have worked in the Health, Fitness & Exercise industry since 2009. I've a BSc in Sport & Exercise Science, love learning and developing my skills & knowledge – proper geek. Over the years I have worked with 1000's of clients in person and online, have been a national fitness presenter and master trainer. I am passionate about helping people in the best way I can.