That's me… Jen Wilson, The Healing Rebel
A bit about me…
I am passionate about listening to the wisdom of the body, to help manage illness and recover from burnout.
I remember when I was in my 20's & 30's, I loved to burn the candle at both ends (and a little in the middle too!). Working, partying, travelling, working out, learning… On the go all the time, surviving on food on the run, minimum sleep and adrenaline.
But then I started to feel unbalanced and agitated. I was exhausted and getting weaker instead of stronger in the gym. I kept promising myself time off next week – which rarely happened, but when it did, I was so wired and driven by my to-do list I couldn't rest. And honestly, I thought resting was for the lazy and the weak. I couldn't hear the signals my body was sending me. I was too busy having fun, loving life and pleasing other people!
Then I got diagnosed with Crohn's disease.
My body said no, I no longer had the choice to ignore the messages.
I was devastated.
I felt broken.
I was ashamed! I was supposed to be 'fit and healthy'!
I needed to learn a new way, a new pace of life how to accept my circumstances (without being a victim).
I needed to stop people-pleasing and start prioritising myself.
In reality, I needed to completely overhaul my entire lifestyle – which happened in stages, in small manageable steps as I came to accept the new limitations and abilities of my situation.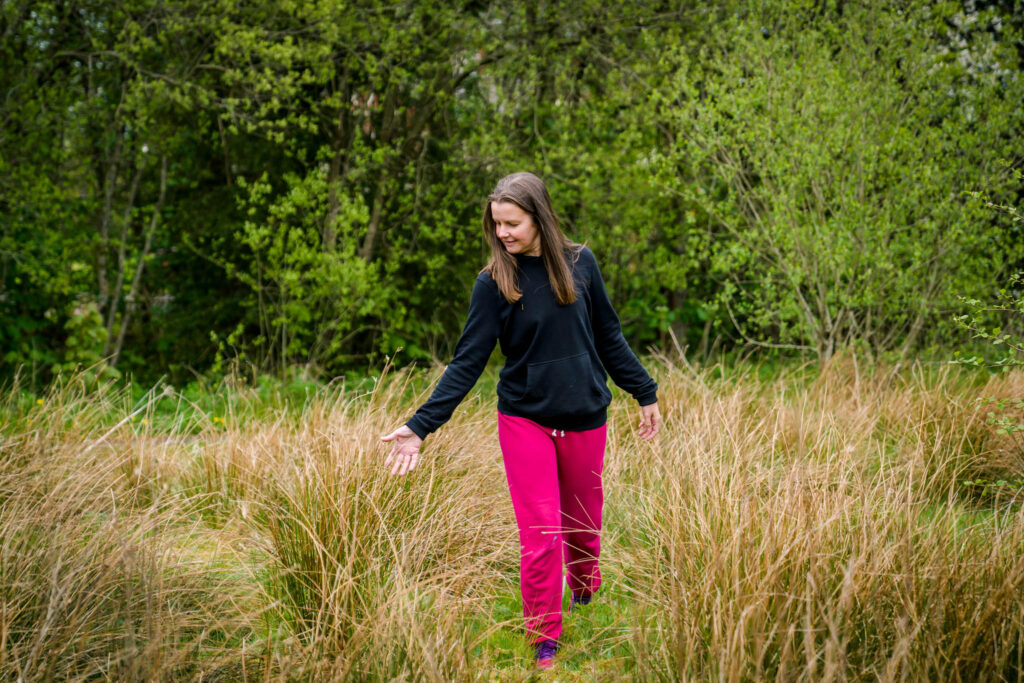 Now in my mid 40's I am discovering and honouring what makes me feel healthy and well.
So now, I help women learn how to deeply connect, listen and respond to the messages their bodies are sending them. Through movement and relaxation techniques we find a path to healing.
AS SEEN IN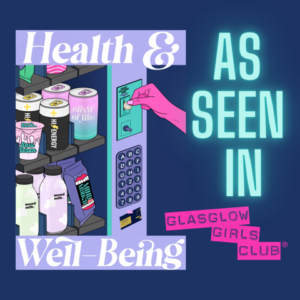 My top advice, start exactly where you are today with the only expectation that you will do your best and work with each day as it presents itself to you. 
I am an absolute geek (always learning) and a little bit obsessed when it comes to finding ways in helping you look after your body in a way that works for you – you don't like it, we don't do it. 
I am top-heavy on the qualifications… From a BSc in sport and exercise science, Pilates, Yoga, Meditation, Massage, Personal Trainer, Barefoot specialist, Functional Movement Coach, nutrition coach, NLP Master Practitioner, Reiki, blah, blah, blah… I can send you my CV if you want the full list. 
Random Facts About Me
I drink a shit tonne of tea (mostly herbal blends I make myself).
I have been sober since Sept 2014 – not because of addiction, but a personal decision that my partying ways were no longer serving me or my life's purpose
You would see me get excited when I see animals, especially cows & puppies
Camping and paddle boarding are favourite non-work activities
Sometimes I have crisps for dinner because I just can't be bothered cooking 
I live with a condition they call Crohn's 
I work with women in online live classes, on-demand classes, 1:1 online or in person at my home studio in Springburn, Glasgow.
In my recent previous life was a National Fitness Presenter and Master Trainer (until I had to retire due to Crohn's
)
Before I worked in health & fitness, I worked in the travel industry and have lived in Greece (Kos), Gran Canaria and Australia. I also travelled extensively throughout Europe, South Asia, China, Mongolia & Russia (I travelled on the Trans-Siberian Railway)
I love to hug a tree, get outside when I can, do witchy/hippie-type activities, and have an allotment where I try to grow some of my own food. 
I use Pilates, Yoga, Functional Movement, Barefoot training, Massage and many more tricks to help you. 
Be kind, be curious.
Move your body every single day.
Create a routine that gives YOU some me time.
Listen to your body and do what feels good in it. 
I AM Jen Wilson.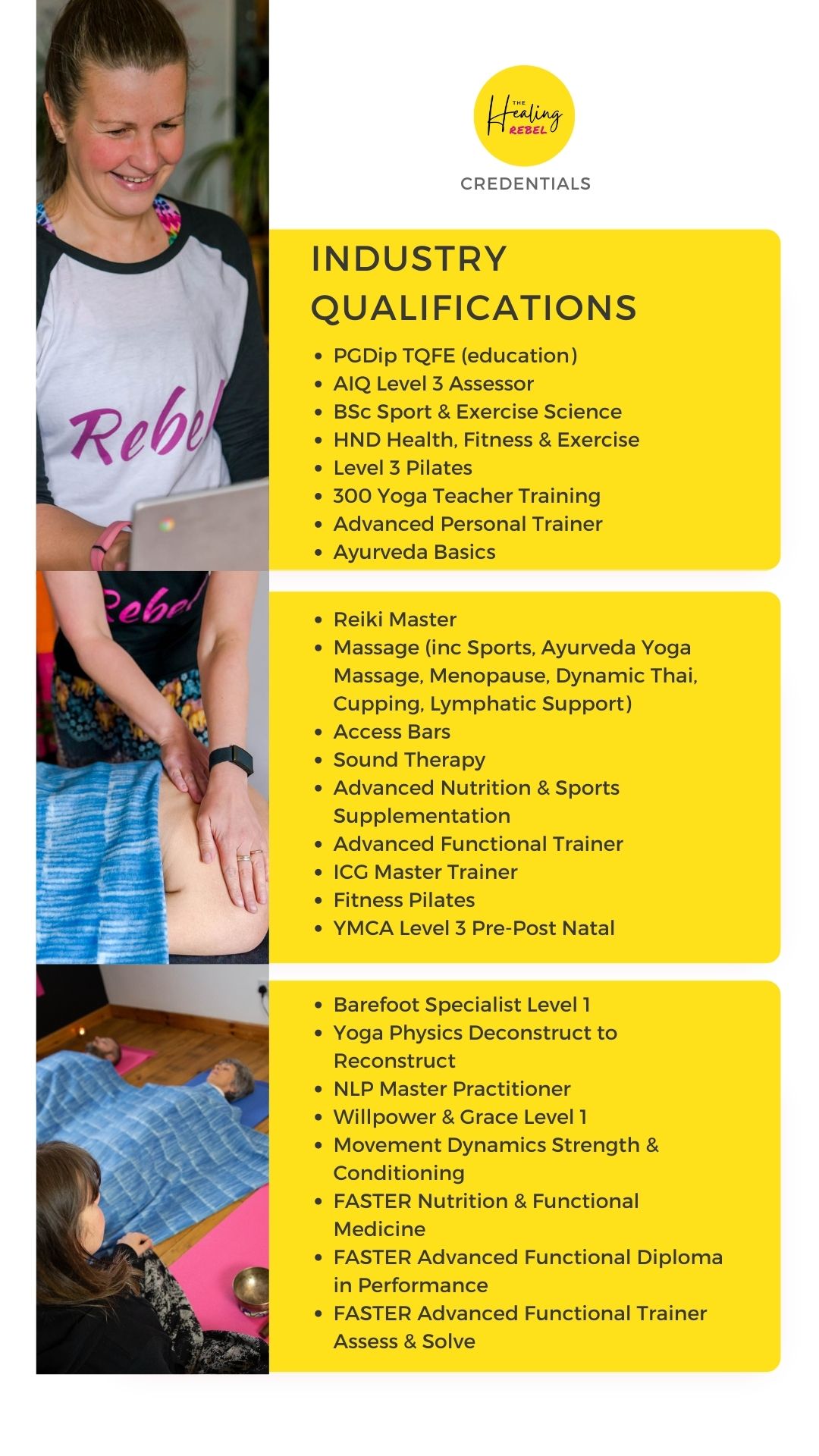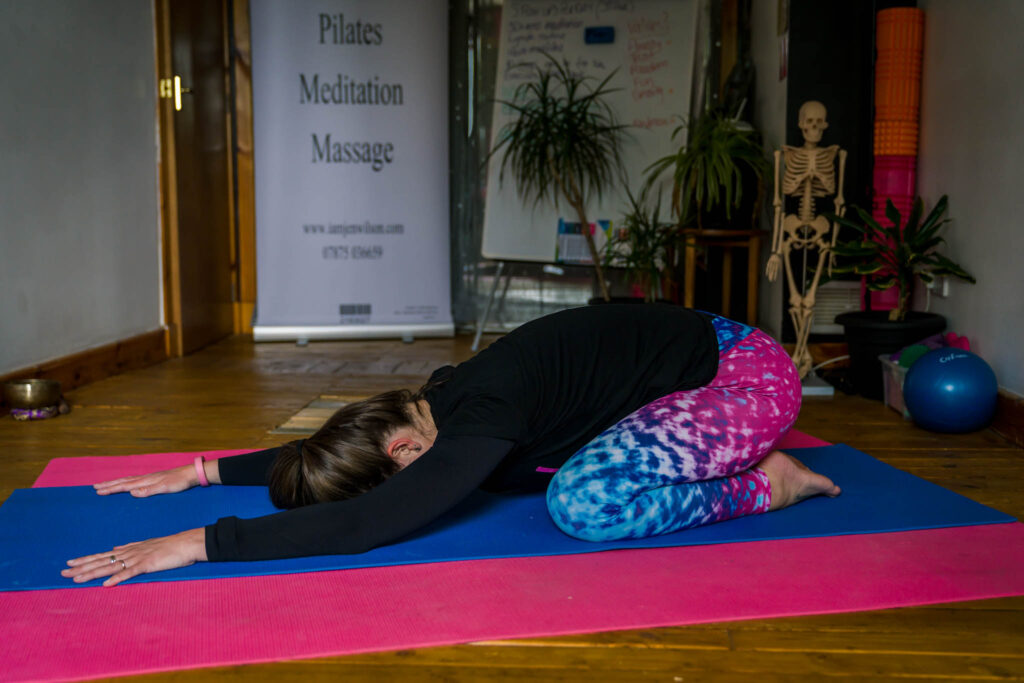 Also featured in MS Society Scotland,  The Herald & The Evening Times