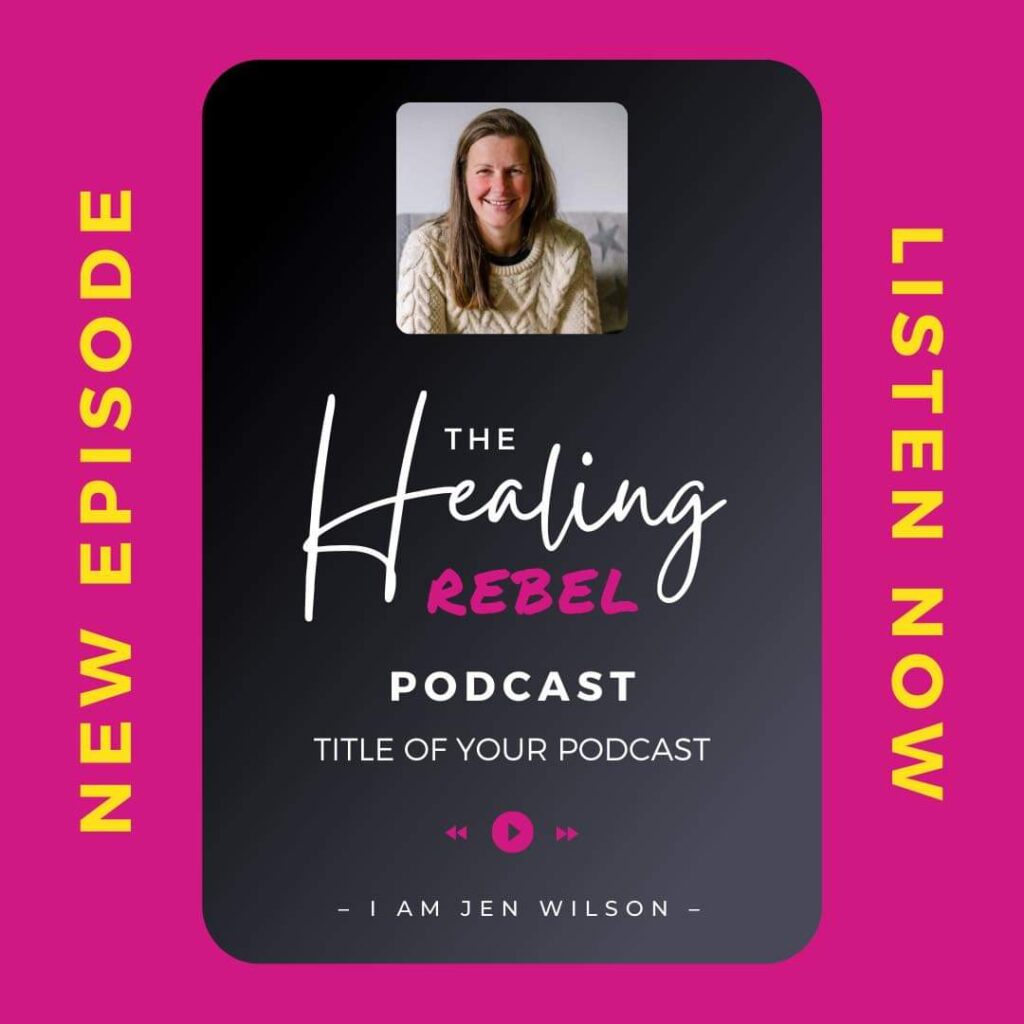 The I Am Jen Wilson, The Healing Rebel podcast… I AM | Jen Wilson, The Healing Rebel, a movement & health rebel here to help you move and feel better in your body. I LOVE helping women prioritise their health and well-being (who would have thought that would be a rebellious act?!). If you are sick and tired of feeling sick and tired. If you are fed up hearing your own excuses, this podcast is here to help, we explore alternative and complementary therapies.
Old Episodes Are Always Available:
Are conversations with amazing real people, mostly from Glasgow with a few international guests too sharing their stories and views on life.
Every single one of us has a story, hearing others stories can be inspiring but also can make us feel better when we realise we are not alone in our struggles.
Check out the latest podcast 
Or listen on your favourite platform:
Podcast Links:
Apple Podcast https://podcasts.apple.com/gb/podcast/i-am-jen-wilson/id1241760440
SoundCloud https://soundcloud.com/user-738793162/
Spotify https://open.spotify.com/show/0v04lPc6cXrmH2vc8z2XYV
Anchor https://anchor.fm/iamjenwilson
Google Podcast https://podcasts.google.com/feed/aHR0cHM6Ly9hbmNob3IuZm0vcy8xMzI5NGFiMC9wb2RjYXN0L3Jzcw==
YouTube Channel https://youtube.com/iamjenwilson