Group Mobility, Cacao & Sound Bath
Mobility, Cacao & Sound Bath

2023 Dates

 (90 mins session).
May data TBC please email jen@iamjenwilson.com for dates
I am passionate about helping women relax, reduce stress, and find a place of peace and calm they can rest in.
I remember the first time I attended a sound bath. I was too busy, Crohn's Disease wasn't being kind to me and I just couldn't relax – no matter how much I tried to meditate, I just couldn't find a sense of calm. I felt like I was going mad with the stress.
When I got to the event, I lay down, got cosy and comfy and let the magic of the sound vibrations wash over me and work their magic. I felt like I had floated to another dimension. I just had to learn more and bring it to my own clients. It's such a beautiful gift.   
In my sessions, I combine mobility, cacao and the sound bath.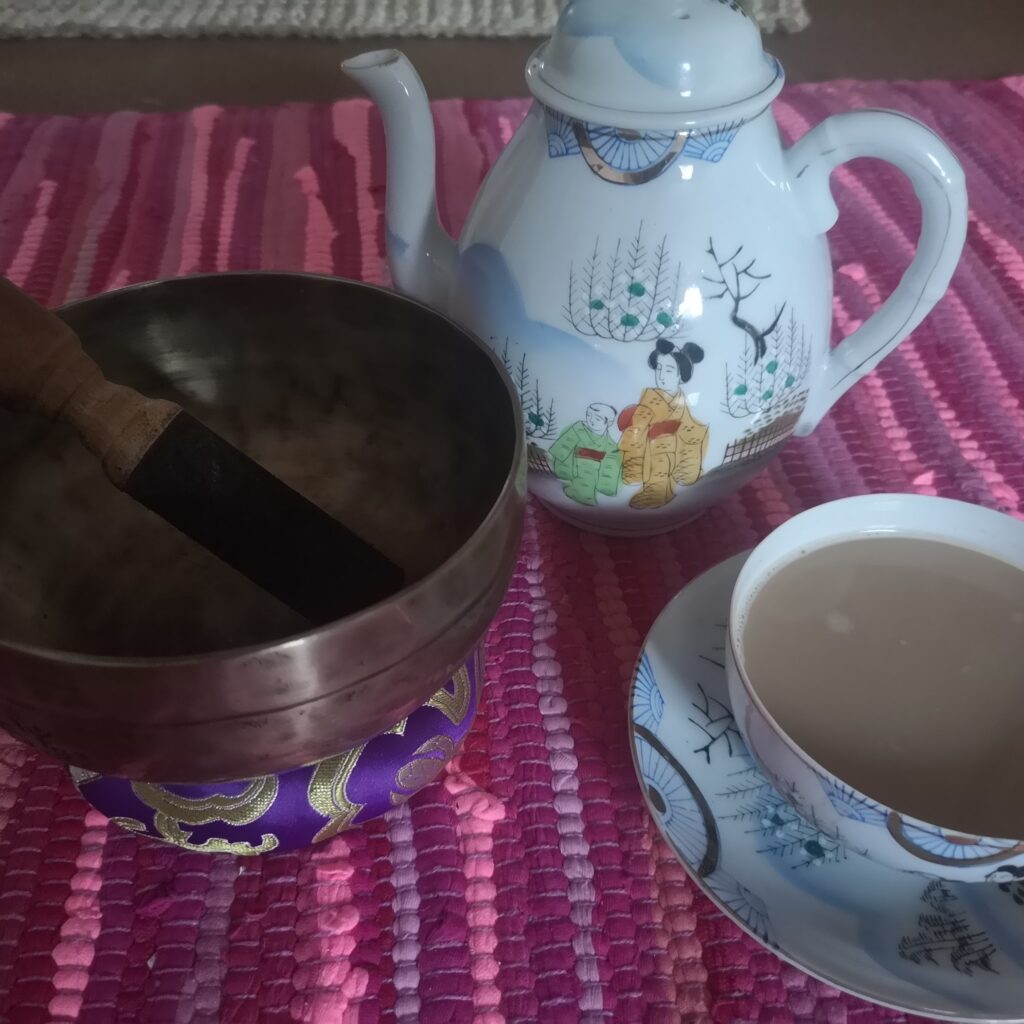 Mobility is great to release tension and oiling the joints (especially useful in the damp, colder months). We use massage oils to massage and mobilise our hands and feet before introducing movement to the rest of the body. We do this session seated. 
You don't need to be fit or flexible to do the mobility session and if you have any injuries or particular pains in your body, we will work around these.  
The movements will be slow and gentle to help bring you into your body ready for relaxation.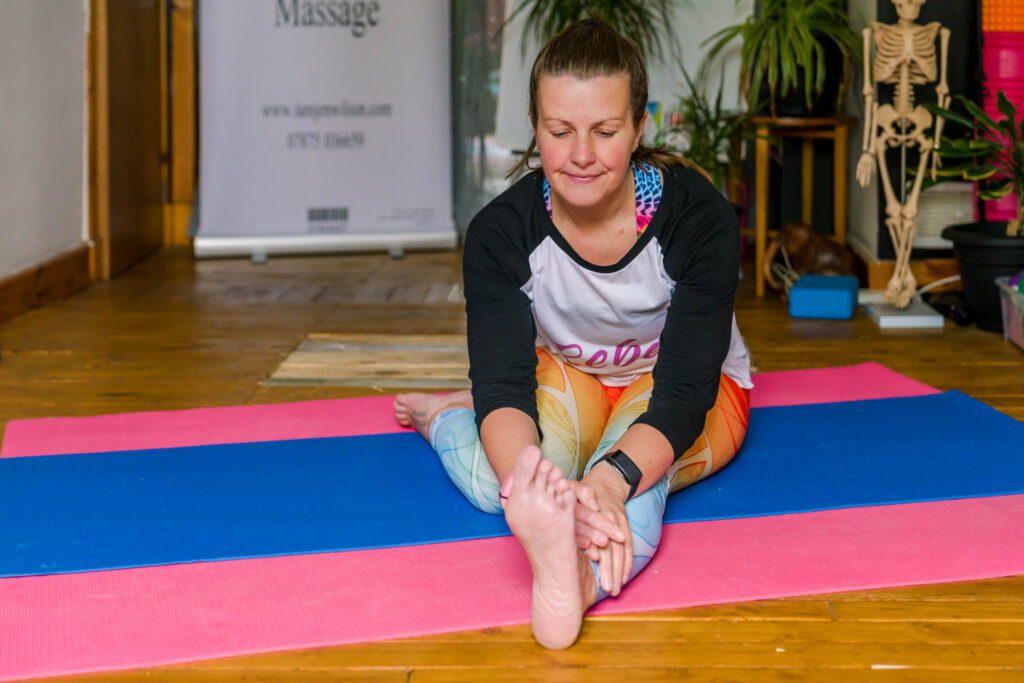 Cacao (fancy hot chocolate) is made with organic cacao, maple syrup, cinnamon and nutmeg. It's a delicious, warm, grounding and healing drink. I can adapt to allergies. I can also make herbal tea as an alternative if that's what you would prefer. 
Cacao is rich minerals in iron, magnesium, potassium, and calcium. It can help improve blood flow, is rich in antioxidants and is anti-inflammatory*. Cinnamon is rich in antioxidants, can help stabilise blood sugar, and is thought to help reduce inflammation**. Nutmeg is also rich in antioxidants, and anti-inflammatory***.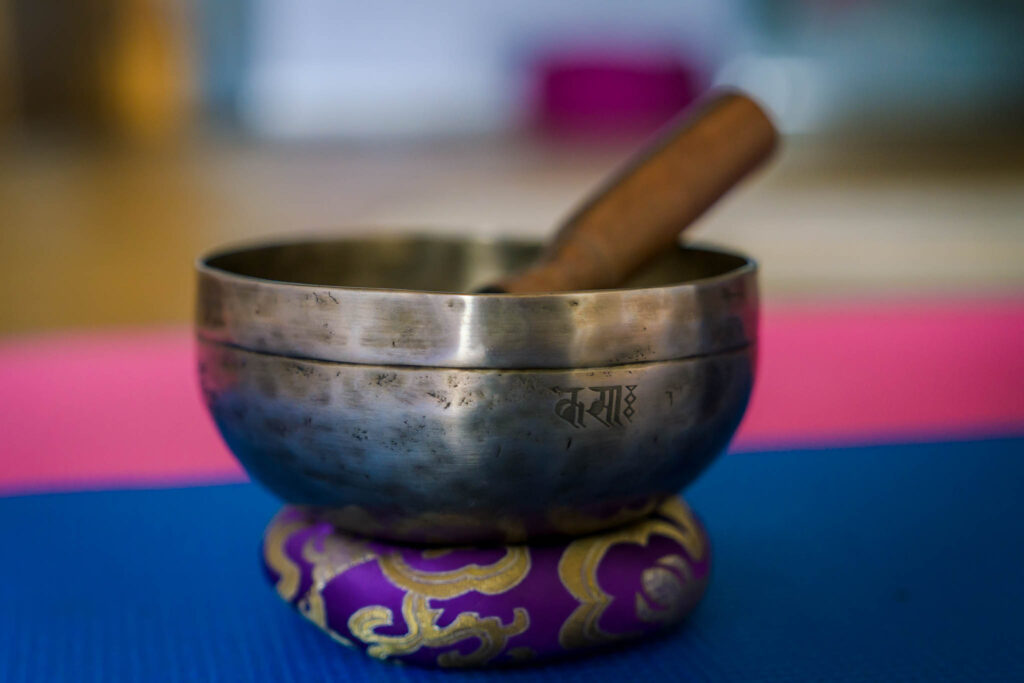 Sound can help us relax on a deeper level than we imagine****.
Everything is energy and sometimes the energy in our body can become stagnant.
Sound vibrations can get that energy moving.
Benefits of Sound Therapy:
Quiets the mind
Reduces stress & anxiety
Can lower blood pressure
Unblocks negative energy
Deep relaxation
Uplifts & regulates mood
* https://www.healthline.com/nutrition/cocoa-powder-nutrition-benefits#TOC_TITLE_HDR_2
** https://www.healthline.com/nutrition/10-proven-benefits-of-cinnamon#TOC_TITLE_HDR_4
*** https://www.healthline.com/nutrition/nutmeg-benefits#TOC_TITLE_HDR_3
**** https://www.healthline.com/health/sound-bath

Date of these events not suit? What about booking your own session instead? Book a private sound bath HERE
OR VIP your session >>> Check Availability for Half Day Mini Retreat 1:1 HERE <<<<<


Do you catch sight of yourself in the mirror and see the old lady's hump starting to form?
Does your tummy stick out?
Does it always seem like you have a double chin?
Do you feel like you are shrinking (way before your time?)
Do you have pain in your back/shoulders /neck?
Join me for my Posture 101 class – 45 min introduction to different posture types, possible causes of your discomfort, resetting and strengthening your posture.
Get the recording HERE
Block 2 starts Tuesday 7th March
Super Early Bird Discount Code SEBB220 Valid until 24th Feb 2023
Early Bird Discount Code EBB210 Valid 25th Feb – 6th Mar
2023 I am adding more classes to the timetable.
Tuesday 12pm Mobility & Relax, first part of the class, seated mobility, then ending with a seated guided meditation. You can lie down to do the meditation if you like, just don't blame me if you are so relaxed that you are late back to work!!
Wednesday 12pm Mobility & Strength, the first part of the class, seated mobility, then ending with standing strength and balance work – there will be options given for all the exercises to suit all abilities. 
Are you slumped over a desk or phone most of the day?
Sitting at a desk for too long?
Keep telling yourself you will do more movement but never get around to it.

Working mobility will ease aches, pains, and tension from your body being slumped over your laptop or phone. 
Building strength will strengthen your posture so you don't get as sore and tight in the future. 
Take a break for 30mins on a Tuesday (mobility & relaxation) & Wednesday (mobility & strength) at 12pm to join me online on Zoom for your midday mobility sessions*. 
Don't worry if you can't make it live, the sessions will be recorded and you will have lifetime access to them.
Beginners 100% welcome.

You don't need to be fit, flexible or get changed into gym gear – just be wearing clothes you are comfy to move in. And you don't need to move far from your desk. 
7-week block starts Tue 7th Mar runs through until Wednesday 19th Apr (then I take a week off before the next block starts).
Sound good?
Healthy Happy Hips Workshop – coming soon!!
Date not suit? Why not pop your email address in below and we will let you know as soon as the date for our next event is released!