Tired of the same old stressful Christmas parties? Looking for a much-needed escape from the chaos of the festive season? Well, I've got some great news for you! Introducing our Alternative Christmas Party – Festive Half-Day Escape!
Imagine a gathering where you can truly relax, unwind, and enjoy quality time with your friends, colleagues, or family. This unique event is all about self-care, rejuvenation, and reconnecting with your body, mind, and soul. And the best part? It's completely alcohol-free!
Here's what our Alternative Christmas Party includes: a warm and welcoming drink to kickstart the relaxation, an enlightening session on loving your lymph (because self-care starts from within!), a range of essential oils for a blissful massage experience, cosy mats, blankets, pillows, and even soothing eye pillows to enhance your comfort.
But that's not all! You and your group will have a private event exclusively tailored to your needs. No crowds, no distractions, just an intimate gathering where you can truly let go and enjoy the moment.
So, whether you're looking to destress, take time for yourself, or simply escape the hustle and bustle of the festive season, our Alternative Christmas Party is the perfect solution. It's time to prioritise your well-being and create lasting memories with your loved ones.
Book your Festive Half-Day Escape now and give yourself the gift of relaxation this Christmas. Limited spots are available, so don't wait!
Available Dates for private events: Saturday 25th Nov, 9th Dec 2pm-5pm…
Available for public events:
Sat 2nd Dec 12-3pm SOLD OUT
Sat 16th Dec 12-3pm book here https://bookme.name/iamjenwilson/half-day-escape-for-body-mind-festive-chill
To book or request an alternative date, drop me an email with your request jen@iamjenwilson.com
The space accommodates up to 5 people (with private events, you bring the guests so it's people you want to spend time with). Price for the private event £235.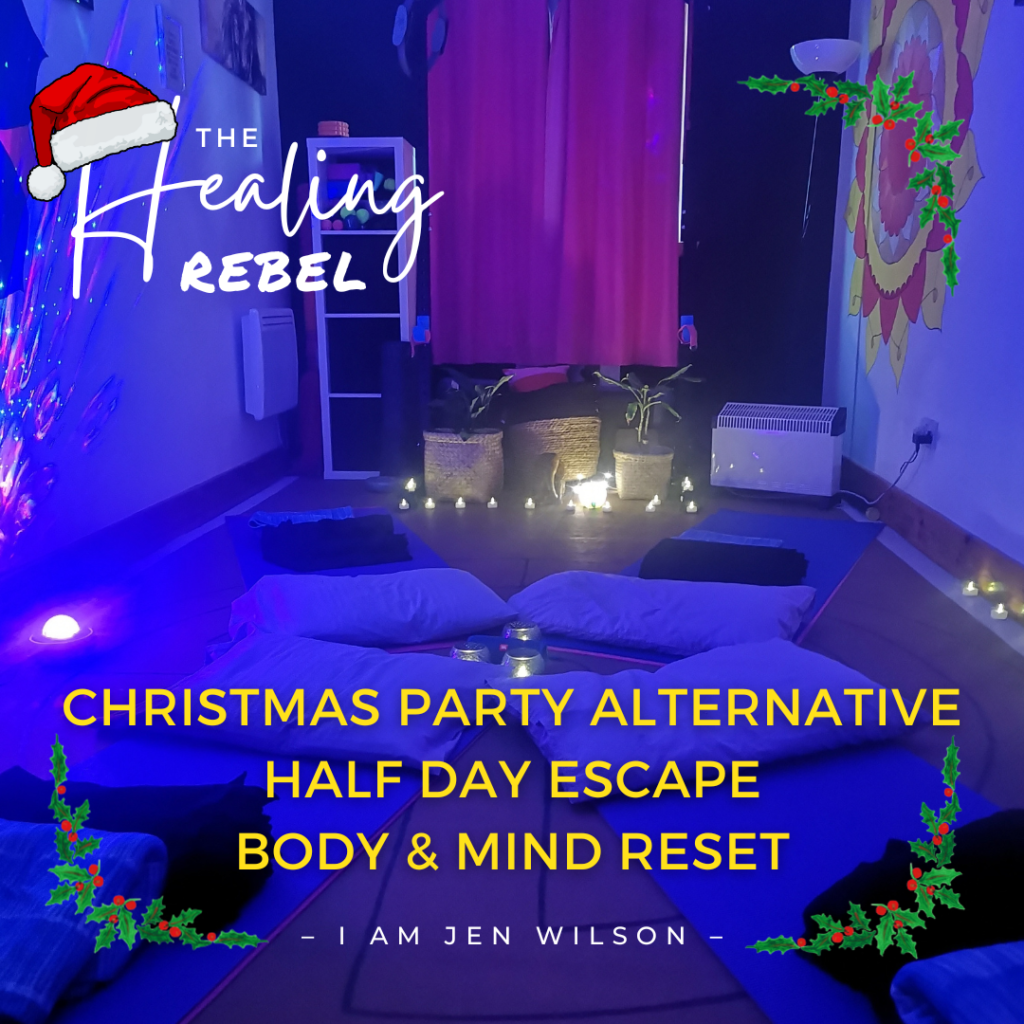 Paddle, Walk, Yoga Loch Lomond Island
Tracylee, Central Scotland Adventures & I are collaborating again to bring you another amazing outdoor event.
We both love being outdoors and spending time in nature and we want to share this more people!
This time we are also teaming up with Central Scotland Adventures to bring you the following:
Paddle from Balmaha cross to Inchcailloch

Walk up to the top of the island for 360 views of Loch Lomond

Yoga at the top of the hill

Herbal tea and snacks on the island

Paddle back to the mainland
Details
Date: Saturday 4th Nov BOOKINGS CLOSED email jen@iamjenwilson.com to register interest for 2024 paddleboard events
Our top priority is safety, closely followed by fun so we have very limited spaces for this event. All safety equipment and boards provided (if required).
BOOKINGS CLOSED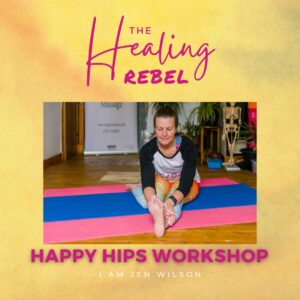 If you do have tight hips, I want to help you out with my Happy Hips Live Online Workshop on Saturday 5th Aug at 1115am. Don't worry if you can't make it live, it will be recorded for you to access later.
Some fun facts
tight hips can cause constipation

tight hips can cause back pain

tight hips can increase your fall risk
I have (and still do) worked with clients with hip replacements. There are a couple of movements that are not recommended for hip replacements and adaptations can be made (which I offer in this workshop and my classes).
If this sounds like something you need in your life, join me live online on Saturday 5th Aug at 1115am for this 60mins workshop, if you can't make it live, or you have missed the date, the recording will be available.


Do you catch sight of yourself in the mirror and see the old lady's hump starting to form?
Does your tummy stick out?
Does it always seem like you have a double chin?
Do you feel like you are shrinking (way before your time?)
Do you have pain in your back/shoulders /neck?
Join me for my Posture 101 class – 45 min introduction to different posture types, possible causes of your discomfort, resetting and strengthening your posture.
Get the recording HERE
Date not suit? Why not pop your email address in below so you never miss an event being announced!