Discover Tranquility: Your Path to Relaxation and Inner Healing
At this time, I can only offer massage treatments to females.
Treatments I Offer:
Your Path to Inner Peace and Well-being
Are you tired of the daily grind and yearning for tranquillity? Look no further! My relaxation treatments are here to offer you a blissful escape from the stresses of life. With our wide range of holistic treatments, including massages, Reiki, Sound Healing, and more, you can experience the ultimate rejuvenation for your mind, body, and soul.
Ultimate Transformation
Each treatment is crafted with utmost care and dedication. As a skilled therapist, I use only the finest natural ingredients and techniques to create a truly transformative experience. From the soothing touch of a massage to the gentle energy flow of Reiki, every aspect is designed to help you achieve deep relaxation and promote overall well-being.

It's ALL About You
Imagine starting your day with a Menopause Massage, tailored specifically to ease the symptoms and restore balance during this transitional phase of life. Or perhaps you're longing for a Reiki session to release negative energy and promote healing on a spiritual level. With our Access Bars treatment, you can clear mental blocks, and experience renewed clarity and focus. For those seeking a truly unique experience, our Healing Rebel Bespoke Treatment combines various modalities to create a personalised journey towards relaxation.
Take It To Another Level
But it doesn't end there. I also offer a half-day escape, where you can immerse yourself in a sanctuary of relaxation and rejuvenation. Picture yourself surrounded by serene music, enveloped in the gentle caress of a massage, and feeling the stress melt away. Whether you're seeking solace from a hectic lifestyle, relief from physical discomfort, or simply a moment of self-care, our treatments cater to your needs.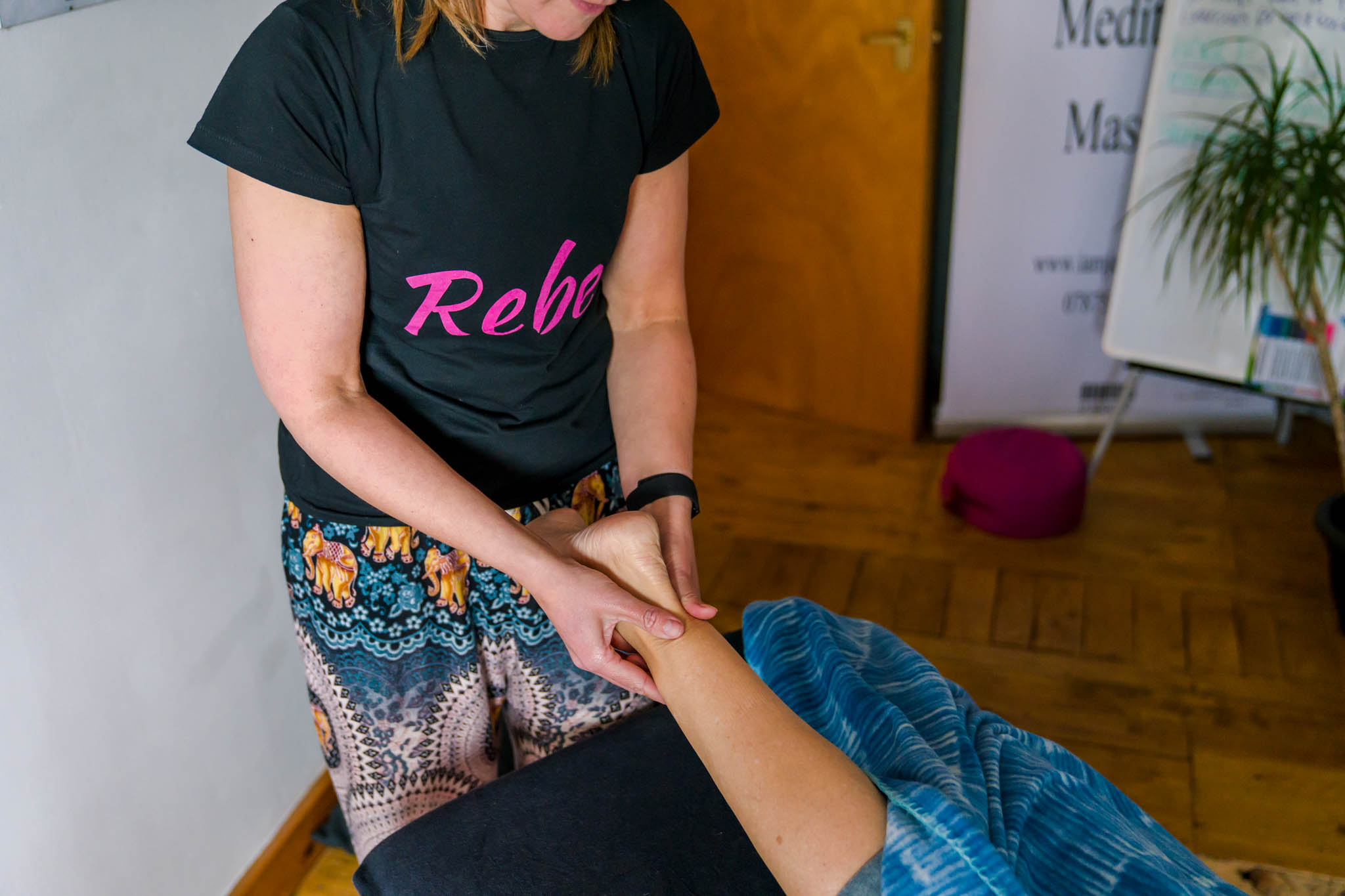 Peace & Calm
Embrace the transformative power of relaxing and resting and embark on a journey towards inner peace and well-being. Rediscover your true self and indulge in the serenity you deserve. Treat yourself or a loved one to an experience that will leave you feeling refreshed, revitalised, and ready to face the world with a renewed sense of calm.
The Half-Day Escape is your 3-hour, ultimate reset. On arrival, you will be welcomed with homemade chai tea (alternative teas are available) while we chat to establish your needs for the day so you leave feeling refreshed, recharged, realigned, distressed and renewed.
Choose from:
Pilates
Yoga
Mobility
Access Bars
Reiki
Sound Bath
Massage
Lymphatic Drainage
Breathwork
Meditation
Coaching & Planning

The Rebel Session is your 90-minute bespoke healing session. We blend the different treatments to meet your needs. You don't need to decide before you arrive. We will chat beforehand to see what the best treatment plan on the day is.
Choose from:
Massage (femal

es only)

Lymphatic Drainage

Reiki

Access Bars

Sound Therapy

Initial appointment £75, follow-up appointments £65
If you are struggling with symptoms like:
hot flushes

brain fog

joint pain

anxiety

mood swings

fatigue

sleep disruption

night sweats

irregular periods

vaginal dryness

loss of sex drive (libido)
Know that you are not alone and these symptoms may be a sign of (peri)menopause, or maybe you are post-menopausal and still experiencing symptoms.
A unique treatment includes a detailed consultation, a 3 pronged approach massage using specific massage oil blends, acupressure points and Swedish massage techniques to help bring your body back into balance.
This massage is deeply relaxing, helping reduce the symptoms of perimenopause and menopause and the research shows benefits can last between 5 & 10 days.
Please allow up to 90 mins for the 1st treatment as we go through detailed consultation, the treatment and specific aftercare. Follow-up appointments allow 75mins, and you will receive a code to adjust the price for follow-up appointments to £65

Swedish Massage
Massage using essential oil blends to improve circulation, release tension and ease stress and enduce relaxation.
Cupping
Improves lymphatic drainage. I use silicone cups and use a gliding method which doesn't leave bruising on the skin.
Lymphatic Drainage
I use a specific technique and sequence to unblock stagnant lymphatic drainage points. I teach you (and provide a follow-along video) daily to maintain support in your system. Congested lymphatics drive inflammation, the underlying cause of illness and disease.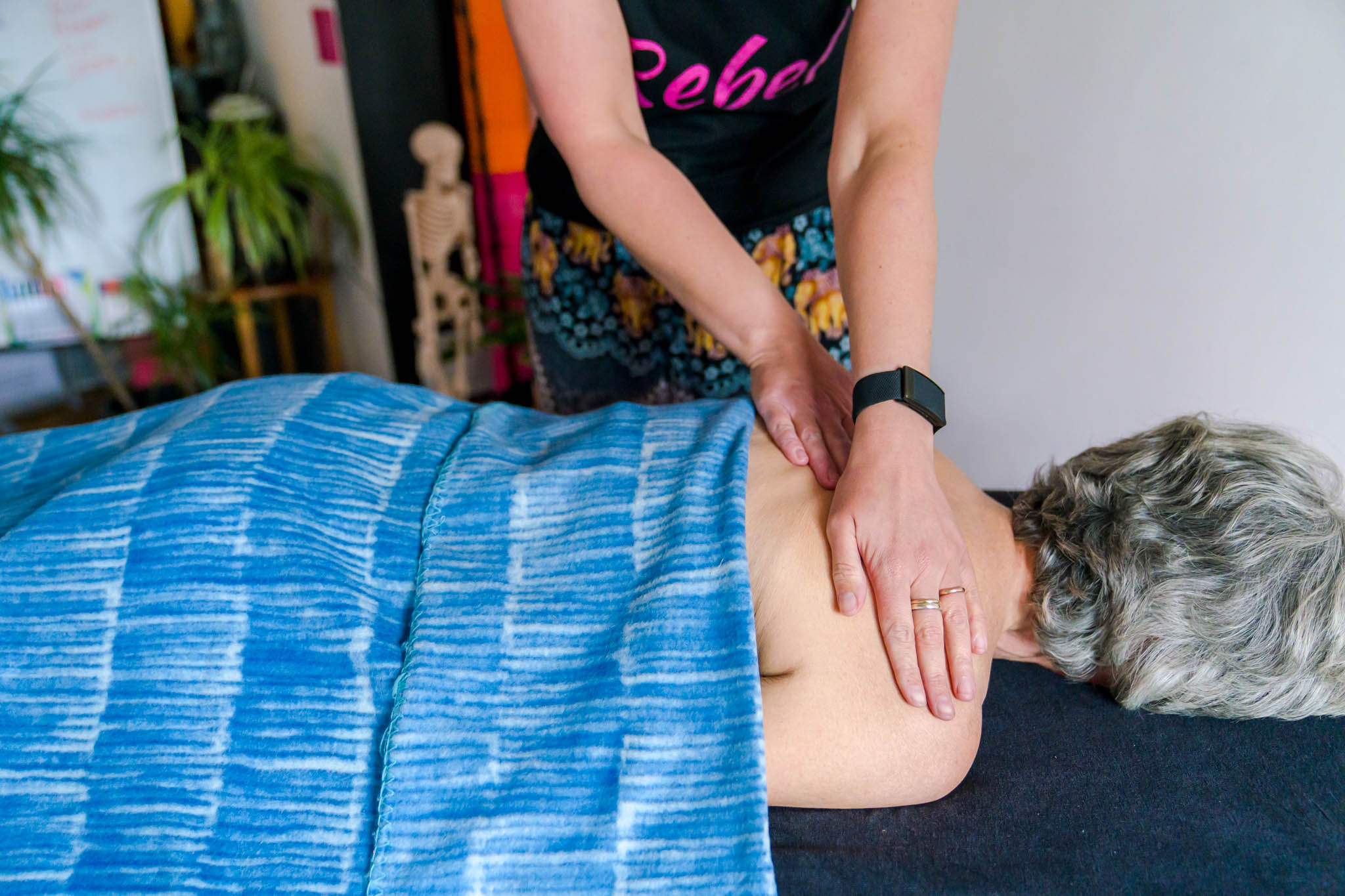 Reiki is a hands-on healing, complementary therapy that is deeply relaxing, reduces stress, and promotes healing. During a Reiki session, gentle touch is applied around different areas of your body, encouraging it to awaken its own healing process.

Access Bars® Gentle touch placed on 32 points on your head
These points release anything that stops you from feeling joy & ease in your life
They release limiting beliefs & thought patterns
Help with greater mental clarity
Deeply relaxes you
It helps manage anxiety & depression
Helps manage emotional problems, including internal conflict and conflict with others
Mutes the voice inside your head that tells you you can't, shouldn't, don't deserve, or you're not enough happens.

Sound therapy is great for reducing stress and anxiety levels. The soothing sounds help to promote relaxation and create a sense of calm. Who wouldn't want that, right?
But that's not all. Sound therapy has also been found to improve sleep quality, boost the immune system, enhance cognitive function, reduce pain, improve mood, increase energy levels, and even improve spiritual well-being. It's like a full-body experience of rejuvenation!
Sound can help us relax on a deeper level than we imagine.
Everything is energy, and sometimes the energy in our body can become stagnant.