Transform Your Wellbeing with Live Online Pilates & Yoga Classes, One-on-One Sessions and On-Demand Membership Library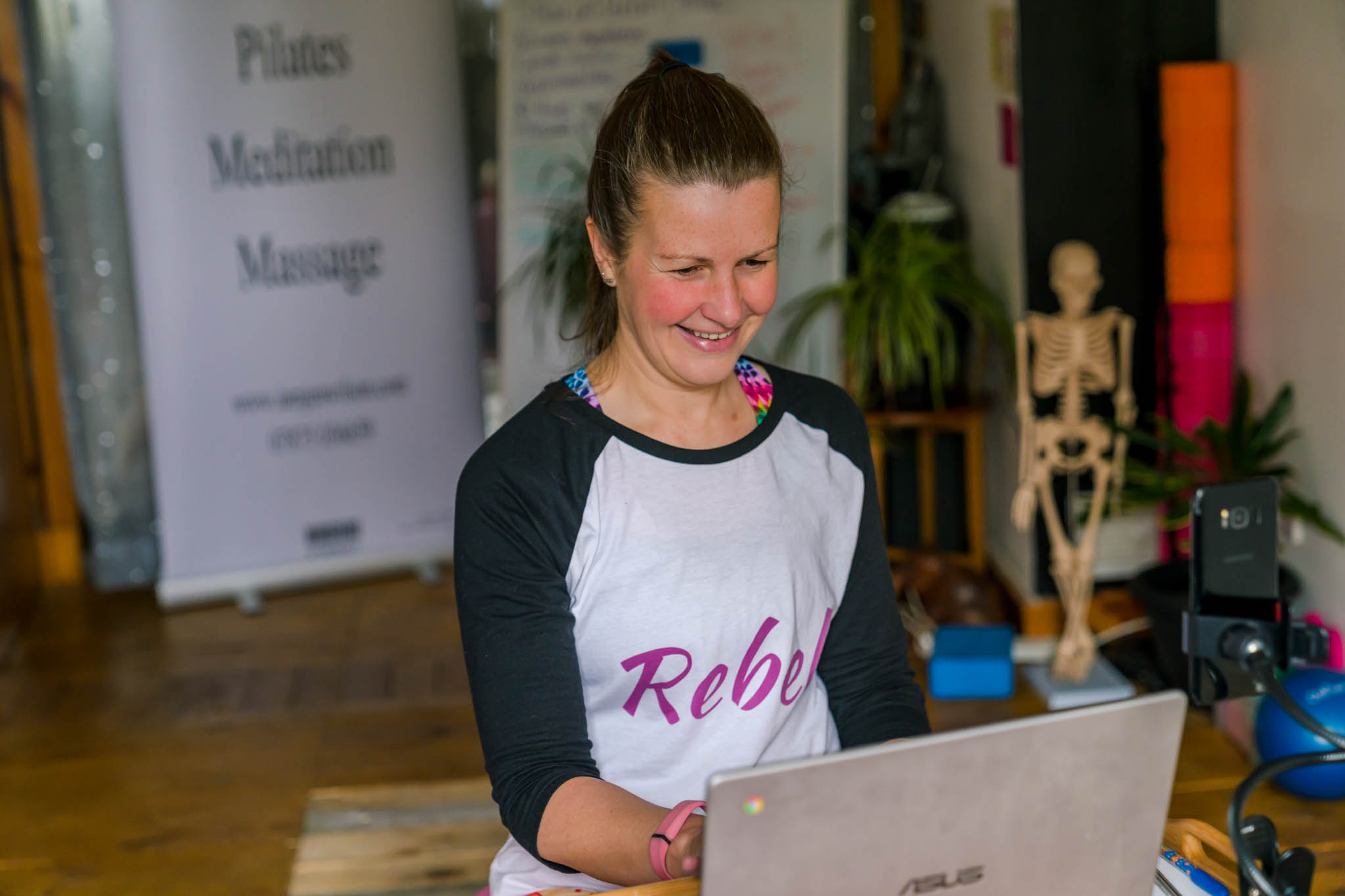 Introducing The Healing Rebel Movement Sessions: Elevate Your Mind and Body with Pilates & Yoga Classes

Are you ready to embark on a transformative journey to enhance your physical and mental well-being? Look no further than The Healing Reble Movement Sessions, your ticket to personalised live Online Pilates and Yoga classes that will invigorate your mind, strengthen your body, and empower your spirit.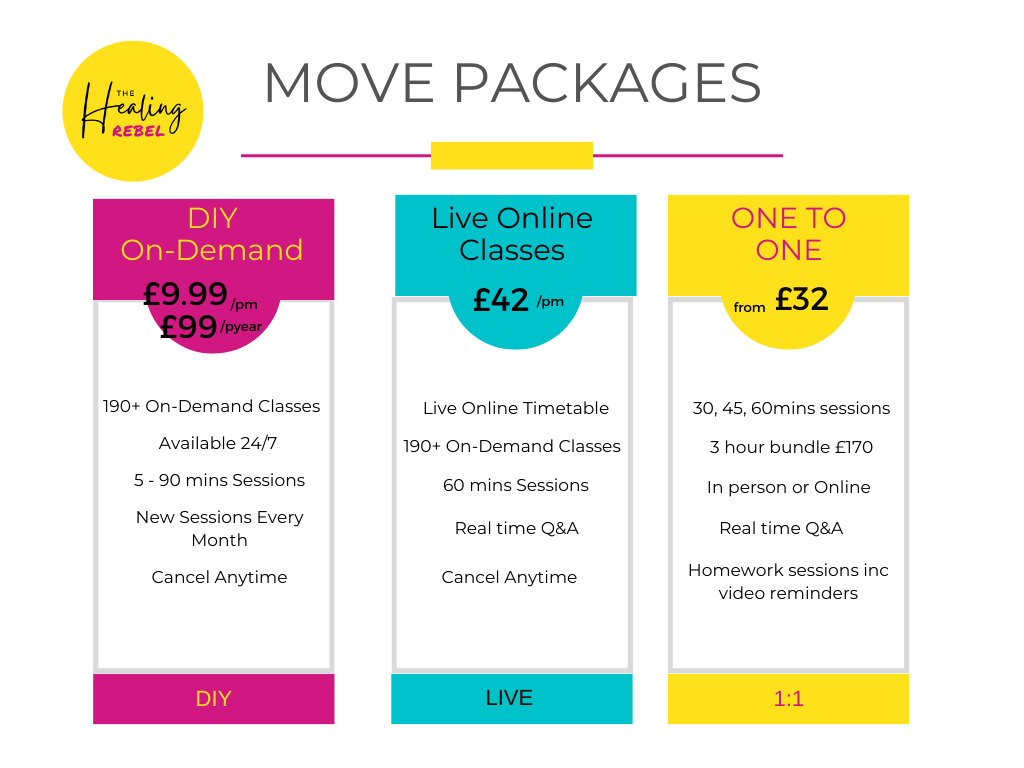 Crafted with love and expertise, I can offer one-to-one sessions from my private home studio in Springburn, that cater to your unique needs and goals. As a highly skilled teacher, I bring years of education, experience and a deep passion for movement to create sessions tailored specifically to you. Focusing on alignment, breath control, and mindfulness, our sessions will guide you towards improved flexibility, strength, and balance.

Imagine waking up each morning feeling rejuvenated and ready to take on the day. With The Healing Rebel Movement Sessions, you no longer have to put your health and wellness on the back burner. My Pilates & Yoga at Home On-Demand Membership library provides you with a vast array of classes that can be accessed anytime, anywhere. Whether you're a beginner seeking a solid foundation or an experienced practitioner looking to deepen your practice, our library has something for everyone.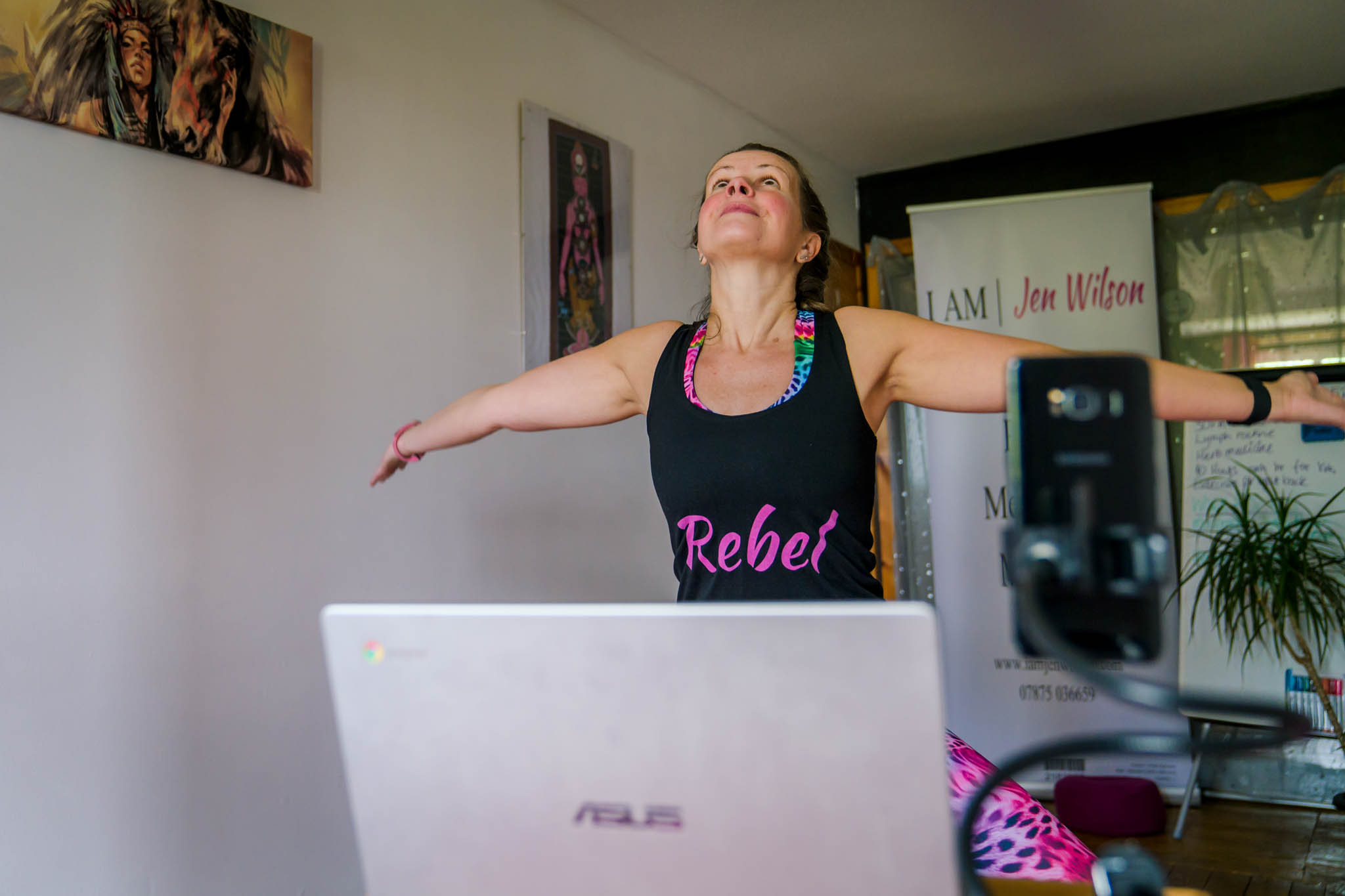 Incorporate The Healing Rebel Movement Sessions into your daily routine and experience the benefits it brings to your life. Start your morning with a gentle Yoga flow to centre your mind and energise your body. During your lunch break, indulge in a Pilates session focusing on core strength and stability, helping improve your posture and alleviate back pain. In the evening, unwind and find solace with a restorative Yoga class that promotes deep relaxation and stress relief. The possibilities are endless, and the choice is yours.

Don't let your busy schedule or lack of nearby studios hinder your progress towards a healthier, more balanced you. With The Healing Rebel Movement Sessions, you can access personalised Pilates and Yoga classes that fit seamlessly into your life. Elevate your mind and body today, and embark on a journey of self-discovery and transformation.
– One-to-one sessions: Enjoy personalised attention and guidance helping you find the best way to move YOUR body.
– Live Online Pilates & Yoga classes: Join a live class in the comfort of your own home without the stress and time of travel.
– Pilates & Yoga at Home On-demand membership library: Access a wide range of classes whenever it suits your schedule.
– Suitable for women of all health conditions: Designed to help women take control of their health and find healing through movement.
– Perfect for peri-menopausal, menopausal, and post-menopausal women: Experience the benefits of Pilates & Yoga during this transformative stage of life.

Created by me, a passionate and experienced teacher. One-to-one sessions, classes and the on-demand membership library are designed with your well-being in mind. I believe in the power of movement to heal the body and improve overall health. I am committed to providing personalised attention and guidance, helping you take control of your health and live life to the fullest. You're not just receiving a fitness resource – you're joining a community of like-minded individuals on a journey towards holistic well-being.