I have been thinking about this post for a long time, and I finally have set out the time to actually write it… 
The Difference Between Pilates & Yoga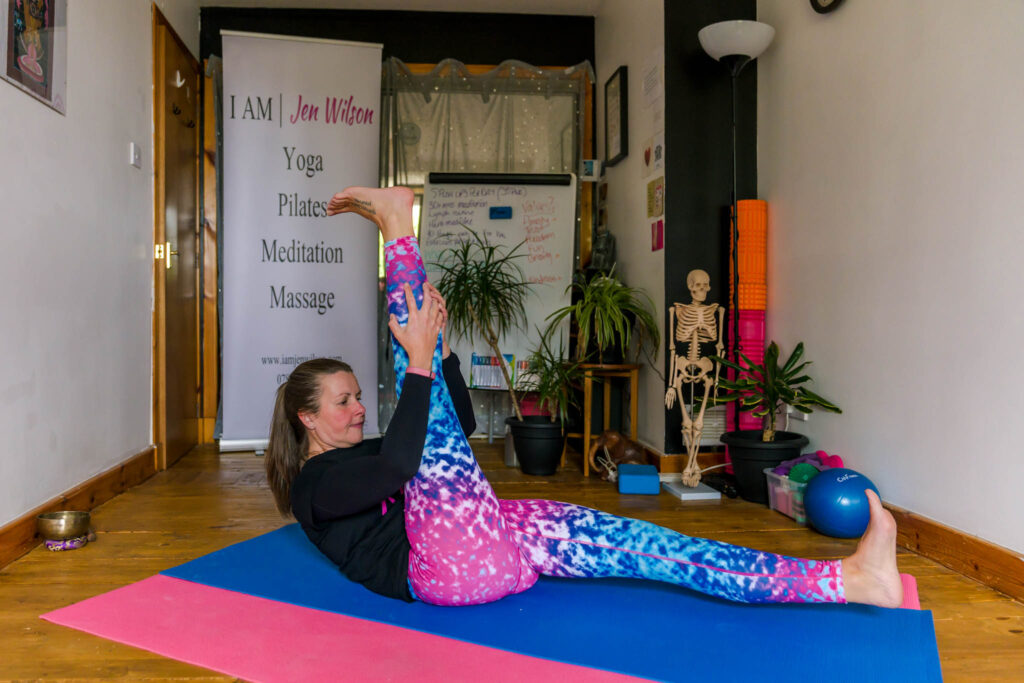 From the outside there are many similarities in Pilates & Yoga. Both are generally taught on a mat, moves are slow and controlled, both can be as easy or challenging on your body as you choose to make them. 
Nearly all of the exercise/movement can be adapted for every body. Not every shape is available to every body – differences in limb length, torso length and ratios can make some movements impossible for some bodies no matter how 'hard you train'. 
How I Teach Pilates & Yoga
I have been teaching Pilates since 2010 and Yoga since 2017, people often ask me what the difference is between the classes. 
The way I personally teach, there isn't much of a difference between the classes, however if we consider the purpose of the classes, Pilates is about tightening, control, and stability. From start to finish in the move you are creating tension in the muscles.  
Yoga can be about this too but, I encourage you in the way I teach Yoga to find a way to relax in to postures, letting go of control (which can be challenging on other levels – you wouldn't believe the troubles I had trying to let go of the tension in my stomach!). You will still strengthen your body.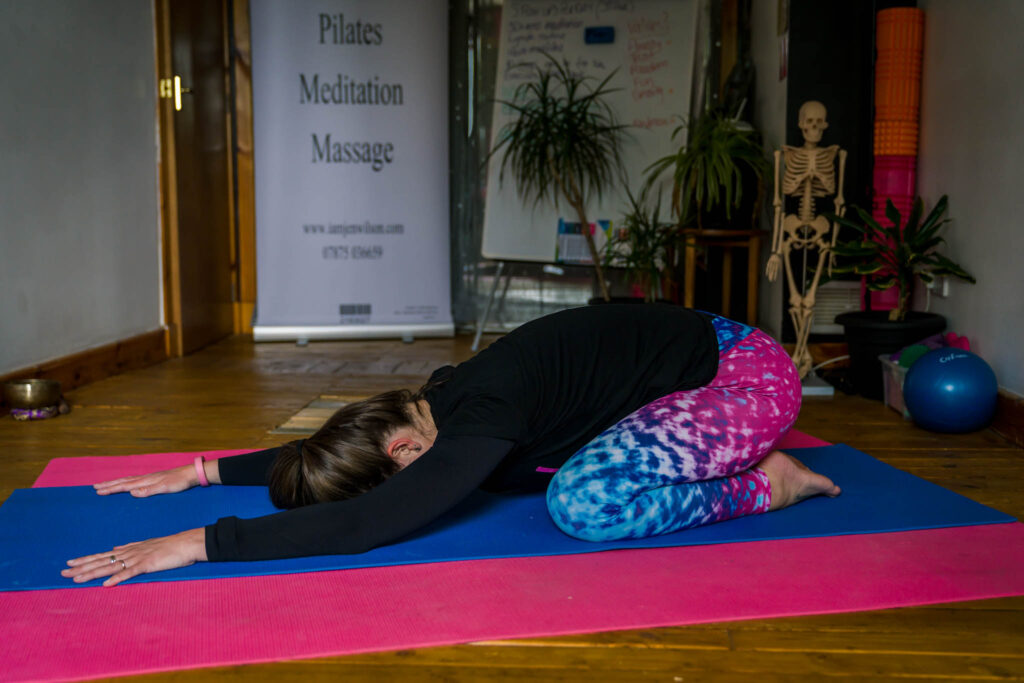 The Benefits of Pilates & Yoga
Improve our posture.
Laptop's, computers, mobiles, driving, sitting are all wrecking our posture. It's possible to reverse the damage by using the movement we practice in Pilates and Yoga, opening up and moving more. It IS possible to reverse that upper back hump. 
Better Flexibility.
Everyone who sits at a desk or in a car all day will have a tight lower back, tight hips and probably tight hamstrings… we work on that in both Pilates and Yoga. Joseph Pilates says that 'if your spine is stiff at 30, you are old. If your spine is flexible at 60 you are young'. With work using Pilates and/or Yoga, you CAN get your body moving better.
Stronger Body.
A stronger body will help you not only move better, but will help you feel better, give you confidence, and also allow you to de-stress (which strengthens your immune system too). A body that gets stronger through Pilates and/or Yoga is a stronger, healthier and happier body.
Mental Health.
Your mental health will improve. When you ask people to meditate it is often something they say they struggle with. Put simply or less intimidating, meditation is focusing on one thing to bring some stillness to the mind. Spend an hour in a Pilates or Yoga class where you are asked to focus on your breath and movement and all of a sudden the noise of everything else goes away. The class always leave feeling relaxed, refreshed and many report better sleep.
Change Your Life.
Whether you like it or not, it will change your life for the better. When you slow down, become mindful of your body, breath and movements your decisions outside the class will start to change too. 
Body Positive Self-Confidence.
Body positive self-confidence, we often don't realise what we are capable of and we often compare ourselves to others. In Pilates, we are mostly lying on the floor so you are not comparing yourself to anyone else and the class is all different shapes, sizes and abilities. When you start to get stronger, and start to see your own improvements you will start to balance your body, mind and soul where a natural progression is self-confidence.
Tired It Before and Not Sure?
If you have ever been along to either a Pilates or Yoga class and you didn't like it, I would 100% encourage you to try more classes… All teachers have their own style, there are loads of different styles of Yoga, there are Pilates classes that are mat based, reformer based, some use bands and balls… Search around, you will be surprised at the variety and one teacher doesn't fit all… Go explore until you find a teacher that suits you.  
Where & When I Host Live Classes
My Pilates & Yoga classes are held in online on Zoom, so you get to join from the comfort of your own home. If online classes are not for you I also offer 1:1 sessions in person at my private home studio in Springburn, Glasgow. Find details of my classes HERE. If the timetable doesn't suit I have an on demand subscription (no minimum contract) which you can get more information HERE. Or email me jen@iamjenwilson.com for more information about 1:1 sessions