Women over 40 looking to move better, feel healthier and more confident, reduce stress and bringing enjoyment into everyday life then Healing Rebel Coaching is for you.
Do you need someone to hold your hand, guide you through and holding you accountable? My applications are now open for 1:1 coaching. It's an application process because I want to make sure we are the right fit for each other. For information and application form, please go HERE
If you prefer to work at your own pay, the self study option, where you have immediate and lifetime access to the content please go HERE.

Pilates & Yoga Classes and 1:1 Sessions
Live Sessions
If moving better is your priority right now then Pilates & Yoga Live Classes and 1:1 movement therapy sessions are ideal.
Benefits of Live Sessions
Small class numbers so you can have individualised support*
You can ask questions in real time
I offer alternative suggestions in real time
Everything you need to do class is supplied; mats, bands, balls, straps, pillows
Free parking
Get to connect with a small group of other participants
I am expecting you, so you have the accountability to show up
**In person classes are limited to a max of 4 so please check with me before signing up that there is space for the day you want to join.

Classes 
In person classes & sessions are hosted in my private home studio in Springburn, North Glasgow. Online is via Zoom. Booking is essential.
Classes are suitable for beginners. If you are brand new to Pilates I suggest booking a 4 week Pilates Beginners course. All the details are HERE.
The current timetable & class pass booking Pilates & Yoga live classes are HERE

One to One Movement Therapy
1:1 sessions are ideal if you have specific mobility issues or want to gain more confidence in your movement before joining group classes. Check availability & book HERE. For the current timetable and booking for Pilates & Yoga live classes please go HERE 

On Demand
My timetable doesn't suit everyone, as an alternative you can go On Demand Pilates & Yoga Classes. My on demand class bundles and membership subscription packages available HERE.
Courses & Master Classes
Courses & Master Classes that specialise in movement & health:
Love Your Lymph,

Foot Strength & Mobility,

Women's Well-being,

Mindful Movement,

Posture Project,

Posture Reset & Strengthen 
All Details found HERE.
Being able to move better and feel healthier, build confidence, reduce stress and enjoy life include therapies. I offer:
Massage Therapy (females only) in my private home studio in Springburn, North Glasgow – including; warm oil massage, Swedish massage, Sports Therapy, and Cupping. For availability and booking please go HERE

Reiki & Access Bars energy healing to help you relax and quiet the mind in my private home studio in Springburn, North Glasgow. For availability and booking please go HERE
Sound Bath
Sound can help us relax on a deeper level than we imagine.
Everything is energy and sometime the energy in our body can become stagnant. For group events please check HERE to check availability for 1:1 sessions please check HERE
Mini Body & Mind VIP Retreat Days are special 3 hour sessions that cover all your needs. Take proper time out for you where you get to pick from a menu of treatments to tailor the session just for you. These are held in my private home studio in Springburn, North Glasgow. For information on group Mini Retreat Events, please go HERE for 1:1 Mini Retreat Days check availability HERE
My debut book, Become a Warrior Woman, 9 Rules to Sort Your Shit – the tasks in this book are excellent to help you take a step back, work out what you want your life to look like, and create a plan to get you there. Basically, sort your shit.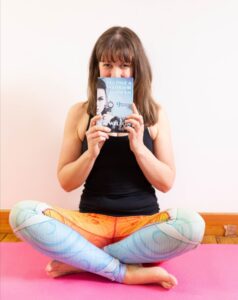 Pilates Fundamentals goes along with the 4 week beginners course, but you don't need to be on the course to get the most out of the book. I have take 20 of the most common exercises I teach in class and teach you the basics from the book (there is even a couple of links to videos for you to follow along. 
Journals
Also, I have created a couple of prompt journals to help keep you on track.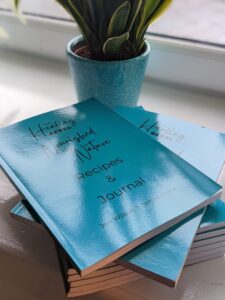 Check out my books and journals HERE; Become a Warrior Woman; 9 Rules to Sort Your Shit, Pilates Fundamentals, The Healing Rebel Recipes & Journal, Gratitude Journals.