The other week I hosted the first Half-Day Escape as a private event for the Glasglow Girls Club.
We opened the session with homemade chair tea… Which was delicious, even if I do say so myself…
We did a mini Love Your Lymph workshop, where the girls all left with a daily routine to follow to keep their lymphatic system flowing… This helps remove toxins, reduce bloating, improve sleep, boost digestion, reduce inflammation and a whole lot more…
We did some self-massage to ease tension in our hands and feet.
We did some mobility work to ease out the rest of the body.
We finished up with a guided meditation and Sound bath
It was divine!!!
I have set a date that I am opening up for you to get the opportunity to experience and get the benefit of this experience too.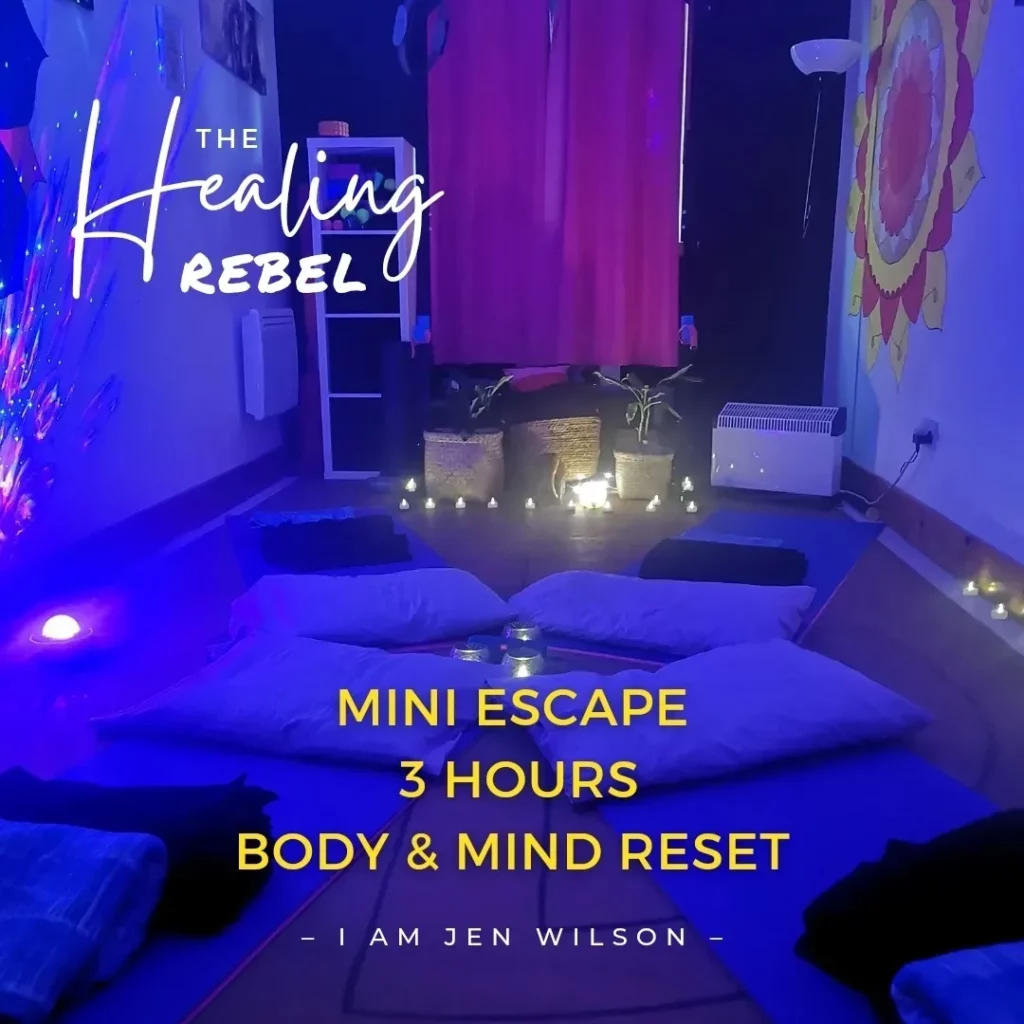 Half-Day Escape for Body & Mind
Join me for this mini-retreat:
Love your lymph session, learning a self-lymphatic drainage routine.
Gentle self-massage, using healing, nourishing oils, for improvement in mobility and movement
Healing chai tea – my special recipe (other teas will be available if you don't like chai)
Relaxing guided meditation and sound bath
Hosted at my home studio in Springburn, G21 3TB. Leave feeling relaxed, refreshed and recharged.
Saturday, September 23, 2023 1-4pm
£77
Want to join?
There are only five spaces available.
If this date doesn't suit you, or you have a group of people you would like to experience some calm with (work colleagues, alternative hen parties, family day, team building), please get in touch with me about arranging a private session for you.
Book here https://bookme.name/iamjenwils…