Hey
Have you ever foraged your own food?
What do I mean? Going out into nature and knowing what you can pick, eat/make teas/make herbal infusions from?
Nature provides us with everything we need… You just need to know how to identify what's safe, good and legal to take.
That's why I am teaming up with the wisdom and knowledge of foraging Vicky, from Little Foragers Kitchen. I have been out on a few foraging walks with Vicky and I am blown away with whats available out there for us…
The amazing parts…
it's free
generally is organic (just by the nature of its location)
you are guaranteed freshness
there is a whole variety of different foods all year long
you get to spend time in nature, connecting to nature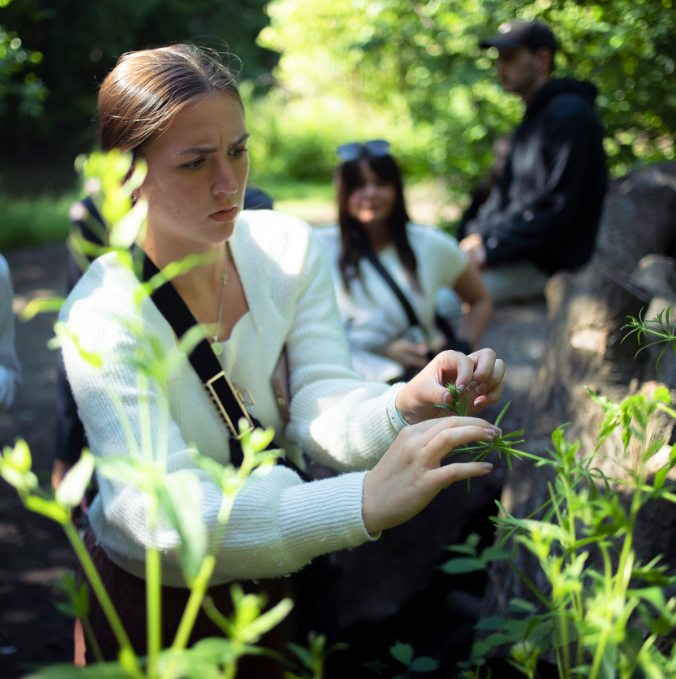 The health benefits of regular yoga practise are well documented as are the benefits of spending time outdoors in Nature.
Yoga improves;
Strength, balance and flexibility, enhances mood, strengthens the heart, can ease back pain and promote better sleep. In fact the list of benefits goes on much further than this.
Spending time in Nature;
Enhances mood, reduces anxiety and stress, can improve physical health, improves confidence and self esteem, boosts immunity, forges stronger relationship with the land and again the list of benefits goes much further.
For this special event Vicky has teamed up with I Am Jen Wilson, The Healing Rebel to deliver Yoga and Foraging in The Woods.
We'll meet at 4pm and have a welcoming circle to get to know each other followed by woodland yoga. This will be suitable for beginners and a perfect way to connect mind, body , breath and Nature. Please note, this is an outdoor event. If the weather is wet, we shall have a shelter to protect us from the rain.
We shall then head off for a mindful forage, exploring the woods and meadow, learning about wild edible and medicinal plants and some of the magical folklore that's woven around our green friends. We shall end our walk with a nourishing wild drink and snack.
You will learn;
How to forage for wild food, medicine and wild crafting materials safely and sustainably
Foraging and the law
About how to identify a wide variety of wild plants
About how to make wild teas, infusions and tinctures
How to connect with the Earth on a deeper, more meaningful level
You will end the day feeling nurtured and uplifted, having spent it in the arms of Mother Nature herself.
After the event you will receive a follow-up email listing all of the plants we met along the way, some resources and book recommendations and some wild food recipes to try at home.
This is an adult only event.
There are no public toilets at this location.
This event will only take place subject to a minimum number of attendees.
Meeting point, Cadder Church Car Park, Bishopbriggs G64 3JJ
Book your space here >>>> https://bookme.name/iamjenwilson/woodland-yoga-forage