Over the last month or so I have been sharing the benefits and information about the individual therapies I offer: Massage, Reiki, Access Bars, and Sound Healing.
I am passionate about finding different ways to help us relax, rest, recharge and quiet the mind… All things that I really struggled with for a long time.
I like to be busy. I used to think rest was 'lazy', 'for the weak', something that you do when you 'have time'…
I was wrong!
Working with energy healing is a special gift that's available to us all…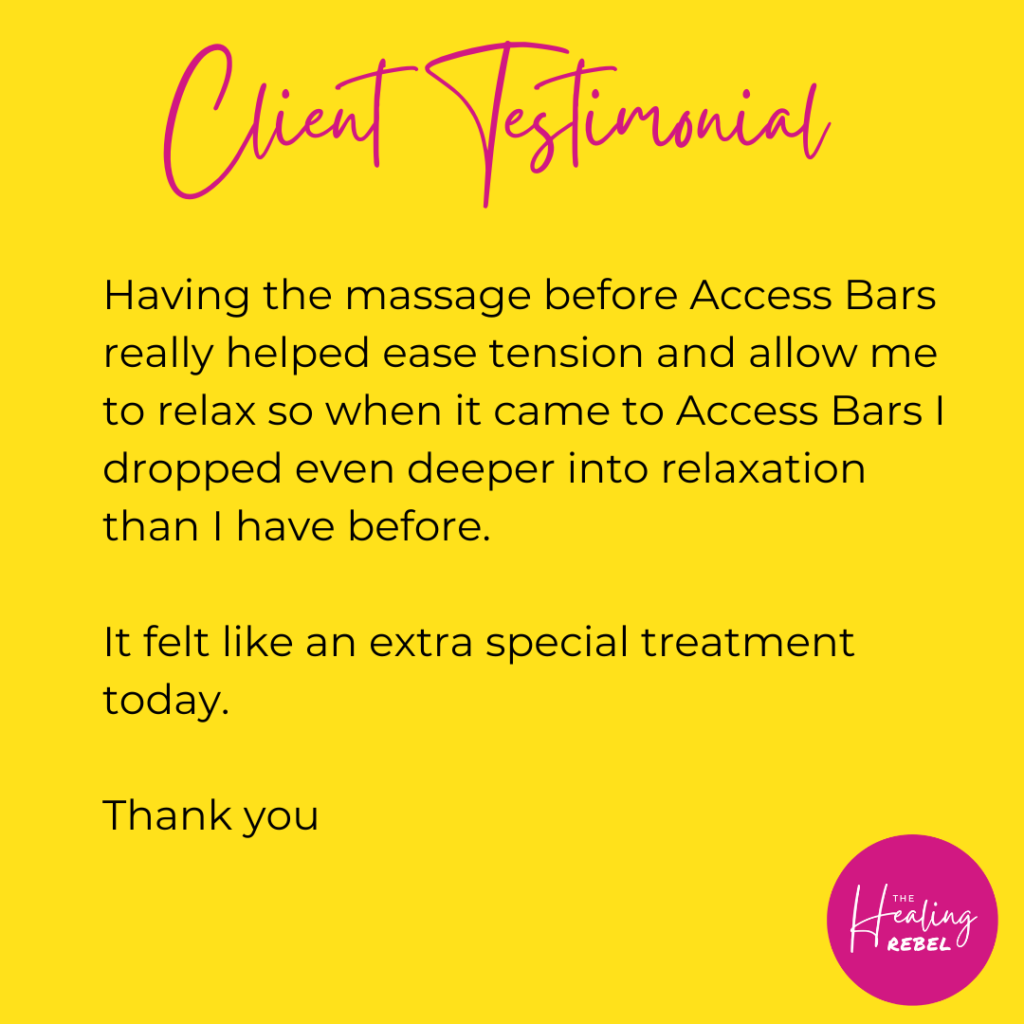 Recently I have been trying out combining therapies to give a blended session that is unique as you are!
When clients arrive we have a chat about what's going on, how their body is feeling, and what they feel they need today.
Having a blended session with a mix of therapies is proving to be really beneficial.
Book here https://bookme.name/iamjenwilson/the-healing-rebel-combo-therapies-session