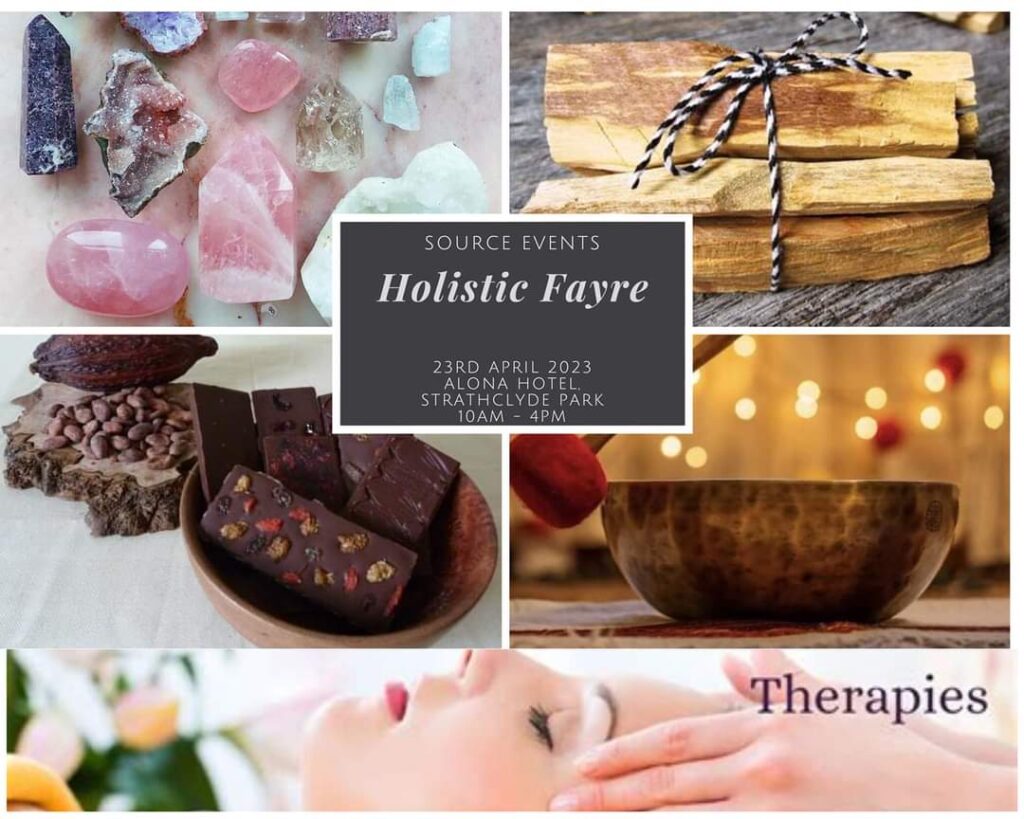 I am honoured to be speaking at Source Events Holistic Fayre on Sunday 23rd April at the Alona Hotel at Strathclyde Country Park.
This is Source Events' 10th event. They will have over 35 handpicked and sourced stalls with readers, therapists and traders from all over Scotland bringing you an extensive array of holistic and natural products and services in a stunning venue. Also included in the entry ticket price is entry to our amazing Talks.
You can pay on the day at the door. The price is £4 (under 16s free) or purchase tickets online at a reduced price.
https://www.sourceevents.co.uk…
I will be doing a talk on getting back to basics to help women thrive through (peri)menopause:
– Listening to the signals and symptoms our body is experiencing as we journey through menopause
– Controlling the controllable to help manage our symptoms
– Reducing stress to make everything better