I had a lovely conversation at the end of Pilates with a couple of my clients on Tuesday.
They were telling me how much they enjoyed the benefits of coming to class regularly.
Because they look after their bodies they can get out and do their gardening and even do knitting. If any aches or pains appear from these activities, they know they can let me know about them and I adapt the class to help ease out tension and build strength where it's needed.
I believe that there is no time like the present to start moving your body.
Pilates (and Yoga the way I teach it) are great ways to gently introduce your body to movement and strength, minimising the risk of injury.

Are you ready to start on your Pilates journey?
Working with me, you can either go alone with my online course, join the live online classes, or work with me 1:1 either online or in person at my home studio in Springburn.
We start your journey, wherever you are and build from there.
One of my one to one clients said to me one week that she felt like she had been given her life back.
Interested, but not sure where to start or have questions? just hit reply to this email!
Online Timetable
Tuesday 10am Gentle Pilates
Wednesday 10am Relaxing Yoga
Saturday 10am Posture Pilates
Pilates Beginners Online Course: www.iamjenwilson.com/courses
Live online classes: www.iamjenwilson.com/classes
One to One: www.iamjenwilson.com/onetoone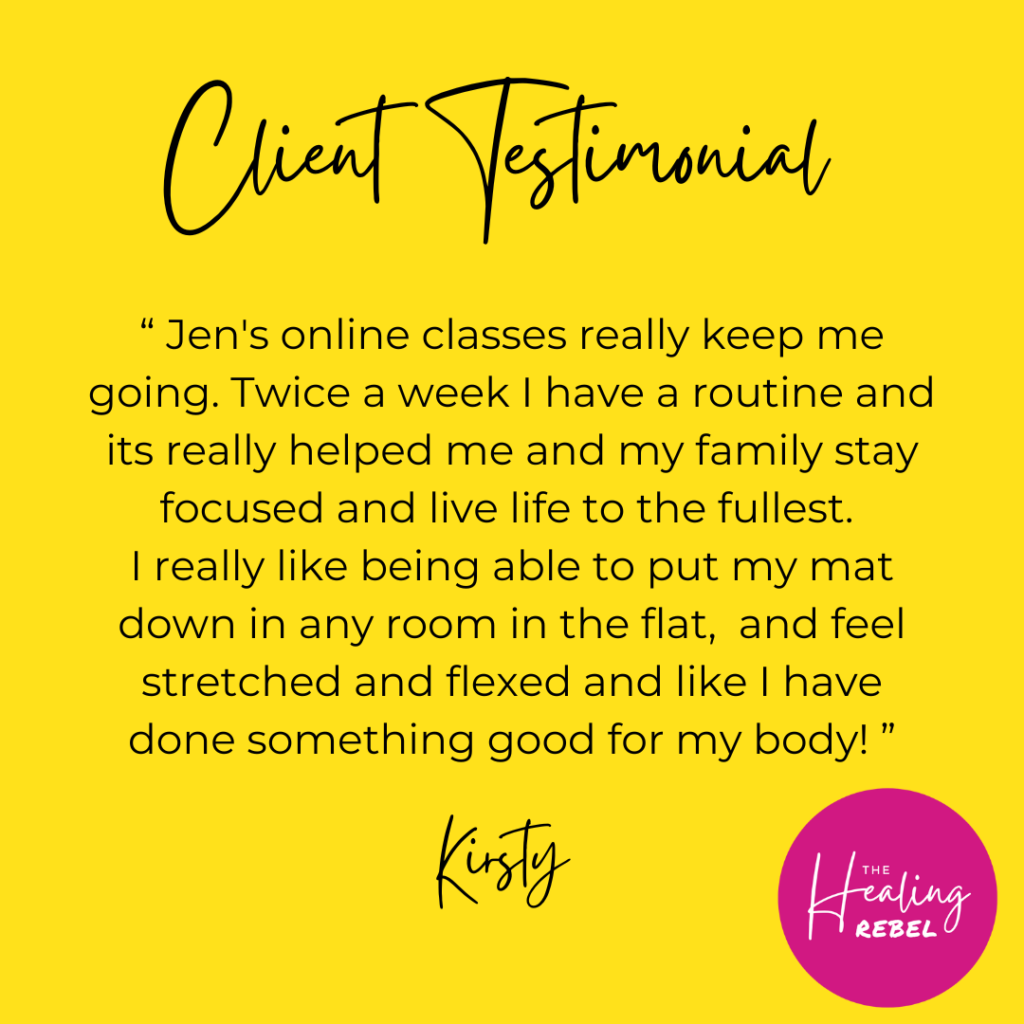 Benefits of Pilates
Gentle adaptable movements
Builds strength and stability
Improves posture
Works on balance & coordination
Body & mind connection
Helps with mobility and flexibility for everyday tasks