If you haven't done the quiz yet to find out your body & mind type you can do that HERE
What's Up?
Fed up with the same excuses you make for why you don't feel better? Are you always promising yourself you will start on Monday?
How many Monday's have come and gone and you still haven't started? 
Do you feel overwhelmed and not sure where to start? 
Are You Ready?
I get it, with so much conflicting information out there, and so many 'shoulds' how can you make head or tail of it? 
How much longer can you afford to wait ignoring that voice inside telling you now is the time to get started?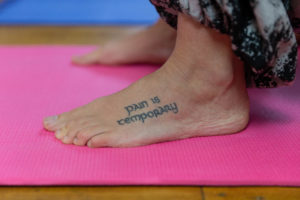 My Story
For the longest time, I used to have the most uncomfortable feeling around using the word "heal" when people asked me about my healing journey. 
The reason? My idea of healing was one of perfection. 
But it's not about that.
Healing is about accepting your circumstances, making peace with them and doing the very best you can to live a whole, fulfilling life with what you have available to you. 
The process of healing brings you more focused awareness of your body, mind and actions. Without this awareness, we ignore the signs from our body that are trying to get our attention.
We ignore the signs telling us it's time for CHANGE. 
Without putting blame on yourself, you DO need to take responsibility for your own health. 
Fortunately, there's an easier, quicker way.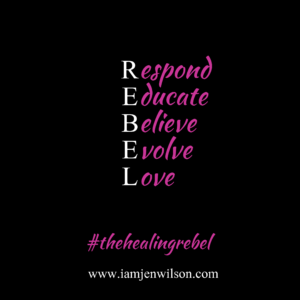 My Background
I have been studying and learning about health & wellbeing since 2002 before going back into full time education in 2009 to learn and get qualified (I never went to uni when I left school (didn't know what I wanted to do, didn't get the grades to go either), so going there as a grown up felt like such a huge achievement). For years I have been trawling through books, research papers and information, learning everything I can and implementing what I learn so I can share this knowledge and understanding with you. 
My Journey
When I was diagnosed with Crohn's (2017) you could have knocked me over with a feather. 
Not just because I had lost so much weight, but it just didn't make sense to me. 
I was healthy (or so I thought!)
However, I had adopted a 'one size fits all' approach to my health: eating the same foods all year, doing the same exercise routine. 
My body was chronically over stressed and inflamed, and I was just adding fuel to the fire.
I never listened to what my body was telling me, it was shouting at me to rest, I powered through. I thought I was doing everything the way I should from all the textbooks I had read. I thought my head knew better. 
What my early learning had failed to teach me was how to listen to my own body, how to respond to what it was telling me and how to trust my own intuition!
When I was introduced to Ayurveda and Traditional Chinese medicine, everything started to fall into place for me.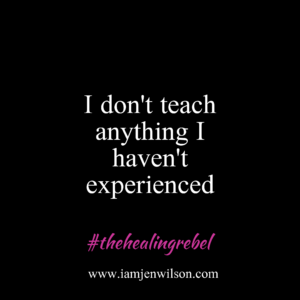 How I Can Help
There is so much information out there it can be overwhelming! We truly live in a time of information overload. I've filtered through this information, adapted some of the Eastern styles for our Western perspectives and so The Healing Rebel online course was born. 
In The Healing Rebel online course, you can learn about healing your body from the comfort of your own home.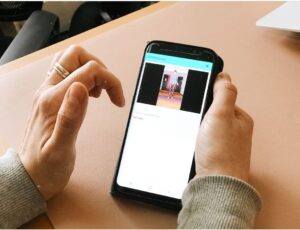 With this programme you WILL be able to:
Wake up feeling fresh and with energy

Identify sabotaging behaviours

Understand eating, drinking and other behaviours that disrupt your health

Learn to adapt your routine easily

Identify your triggers and remove them quickly

Move without pain / reduced pain

Make friends with your thoughts and emotions

Learn to deal with overwhelm

Develop your ability to say yes to the things you want to, and no to the things you don't

Feel healthier and happier
This programme is NOT:
A weight loss programme (but weight loss may be a side effect)

A fitness programme (but improved fitness may be a side effect)

For anyone who is comfortable with their excuses

A substitute for sound medical advice

Video Training Modules

 
1 Introduction & Master Your Digestion 

2

The Healing Power of Breath 

3 Daily Routine & Sleep Quality 

4 Rest & Meditation

5 Making Friends with Your Emotions & Release Blocked Emotions

6 Values – know & understand yourself for better decision- making and setting boundaries

7 Food & Eating How to Eat to Feel at Your Best and Support Your Health

8 Mindful Movement – move your body every way

9 Self-Sabotage & Knitting it All Together, Making it Work For You 

10 Love Your Lymph 
Your Options
Self Study the 8 modules in your own time for only

£47

(Valued +£520)
With this outstanding online course, you'll get:
Ongoing email support – just email me any questions you have

25+ on demand Pilates, Yoga and Meditation sessions (worth £120)

10 video training modules (worth £400)

Exclusive The Healing Rebel Podcast shows featuring guest teachers (priceless)

Lifetime Access to All Content
Individual Study with 1:1 Support inc 3 x 45min video calls for only £240

 
(Valued +£1125)
With this outstanding online course, you'll get:
3 x 45min 1:1 video call sessions with me (worth £200) to be used within 3 months of start date

25+ on demand Pilates, Yoga and Meditation sessions (worth £120)

10 video training modules (worth £400)

Exclusive The Healing Rebel Podcast shows featuring guest teachers (priceless)

The Healing Rebel Journal (worth £5)

3 months of accountability (worth £400)

3 months of access to my email support (worth £400)
It's having your very own Health Coach, Pilates & Yoga instructor on hand whenever you need me.
Minus the expense. 
For just £240 (Value +£1125), you could join us on The Healing Rebel and get a better understanding of your body and your health.
Not sure what parts of the course are most relevant to you? Why not book in for a 1:1 consultation instead 45min session £45, block of 5 £175 (please note that access to the module content is not included in these consultations).  To book email jen@iamjenwilson.com 
If you're ready to understand your own body and health without having to undertake years of study, you'll want to take advantage of this great offer now
What the clients are saying:
My credentials:
11+ years experience as at 2020
🤓Yoga teacher & tutor
🤓Pilates teacher & mentor
🤓Barefoot Movement Specialist
🤓Functional Movement Specialist
🤓Massage therapy (Swedish, Sports, Dynamic Thai, Ayurveda Yoga Massage)
🤓Advanced Nutrition & Supplementation
🤓NLP Master Practitioner
🤓BSc Sport & Exercise Science
🤓HND Health, Fitness & Exercise
🤓And a whole bunch of other education (happy to send you my CV)
Frequently Asked Questions
Q. I am reading my body type that I got on the quiz, but when I read through one of the other ones, that feels more like me…
A. One of the other body types may feel like that is more 'you' as your constitution, what your natural state is, the answers that come out on the quiz tell you what is out of balance right now. We go in to this in more detail in The Healing Rebel Membership.
Q. When it says that I should avoid particular foods, why is that?
A. All foods cause reactions in your body, some of the reactions are really useful (eg. clear mind, energy) and others not so useful (eg. skin irritations, mood disruptions). Different foods will do different things depending what is going on in your body (which is why reviewing the quiz every 4-8 weeks is useful). As I mentioned in the masterclass, our bodies are all unique and change with the seasons, so adapting our food, drink and activities is really useful.
Q. If I am feeling out of balance, is it always going to take me the same length of time to rebalance?
A. Hopefully not, the quicker you notice changes, the quicker you can adjust to rebalance. The more you practice doing what is right for you, the more awareness you will have, then the more intuitive you will become. When we listen and pay attention to the signals our body is sending us we can respond faster.
Q. Are you going to be covering gut health stuff? I am in my 70's and both myself and my daughter have problems with gas and bloating. I can eat something and within a short period of time I look 6 months pregnant and have really painful gas. We have both been to see different doctors but have had no resolution
A. I myself was diagnosed with Crohn's disease in 2017 so am all too familiar with the impact of gut problems.
One of the things that I will be covering is how different foods can be aggravating in our bodies at different times of the day, month, year, and even in our lifetime – it all comes down to our digestive system and how effectively it is working.  
Some people have a slow, damp digestive fire – these people can feel heavy and sluggish, some people will have a very strong, hot digestive fire – these people can have issues with ulcers, indigestion, heartburn, and some people have a dry, weak digestive fire which can cause gas and bloating.
Different foods will improve or aggravate, even foods that we think of as generally healthy.
Check out how to navigate the app here