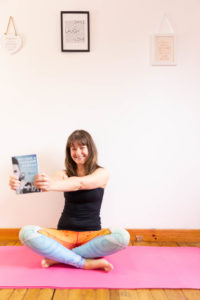 9 Rules to Sort Your Shit Audiobook Listen to a sample here:
I am so excited to bring you this audiobook version of my book 9 Rules to Sort Your Shit… It was a long time coming (it took me three years to work up the courage to read it into a recording). Written by me, narrated by me!
Do you want to change your life? Have you let your hopes and dreams fade as you fit other people's expectations and plans? Does the person staring back at you in the mirror need help finding passion and getting motivated?
The 9 Rules to Sort Your Shit is a no-nonsense approach to being healthier and happier. Jen Wilson's lively, upbeat style will help you understand that finding better harmony is key.
Follow the 9 Rules, and you will:
find your mojo, understand who you are and what you want

quit the excuses, breathe and find balance in your life

stop cleaning and start creating new experiences

learn to let go when you decide a bottle of wine and chocolate cake is the appropriate dinner

recognise that loving yourself is the balance to sort your shit and live a healthier and happier life.
You owe it to yourself!
Some of the Amazon reviews I have had for the book:
'When you are juggling two jobs, family, ill parents it can be overwhelming. This book has been my bible. It gives me power and presence when I need it most. Concise and impactful, a motivational read that I guarantee will make you rethink and, more importantly, rebalance.'
'This book has been life changing and helped me really sort out priorities, values and made me shift were I put my time and energy. It has given insight into some bad habits I've picked up and really helped me focus on what is important. The authors style is to the point, easy to follow and relatable making the journey feel supported. It has laugh out loud moments when you feel the author is describing your life but also some serious moments when you realise things need to change. Defo worth a read'
'A book that coaches you to become a warrior woman. The book includes useful exercises for personal development and access to online resources. A fantastic people project.'
'great, common sense advice for dealing with life's ups and downs. Easy to read with helpful exercises throughout.'
Get the workbook that goes with the book/audio book