Clear Your Lymph For Better Health & Movement
Are you feeling tense & stressed?
Have you been diagnosed with an autoimmune condition?
Is losing weight a struggle?
Does your body feel tight and stiff even though you stretch regularly?
Do you suffer with headaches/migraines?
Have you got noticible puffiness around the abdominal area?
Are you prone to getting colds or always feeling stuffed/phlegmy?
How regularly to you empty your bowels and feel cleaned out?
Do you experience brain fog /mood swings / severe PMS?
Chances are you have an overwhelmed / congested lymph system.
The good news is there is something we can do about it… AND it's really simple to learn.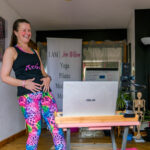 I was diagnosed with Crohn's in 2017 and for the last 4 years I have been trying everything and anything to relieve my symptoms, pain, puffiness, bloating, tension & fatigue.
When I started learning about the lymphatic system and it's role in how our body functions, it felt like one of the major missing pieces in my puzzle.
Since implementing a daily protocol (which I will teach you in this workshop), many of my symptoms have seen great improvement. I have shared it with friends and family who have been struggling too and they have seen a massive difference too.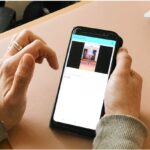 As an advocate for everything and anything that makes us feel and move better I was so excited when I started learning about the benefits of moving our lymph.
It has also connected some more of the missing dots for my on my own health journey in living in better conditions with my friend and teacher Crohn's. 
I have broken this down in to short videos for you. The introduction you shouldn't need to watch more than once, the assessment is a full body treatment which you don't need to do often. Just click on the title and the video should open (If you have any problems, let me know).
If you have gut health issues, allergies, sinus problems, recurring headaches, migraines, autoimmune conditions, asthma, unexplained muscle tension these will all come with lymph congestion. YOU NEED TO DO THIS WORK!
Any questions please don't hesitate to contact me jen@iamjenwilson.com
Love Your Lymph Workshop 
When I ran this workshop it SOLD OUT, not everyone want's to buy the recording to watch in their own time, its useful to have an allocated time to show up and have access to ask me questions directly.
In this workshop you will:
– learn the basics of the function of the lymphatic system & the importance of it's role in our health
– how to assess yourself
– a daily protocol to follow to get amazing results
– lifetime access to the recording
– live Q&A if you are on the call (email correspondence if you are watching playback)
BUY YOUR WORKSHOP RECORDING HERE
Some Free Information and Videos:
If you have an autoimmune condition there are many great things you can do to help yourself release some of your symptoms. Please contact me to chat about booking in for a consultation/session to be taught the protocol and work on helping your body heal. During covid times, these sessions will all be via zoom.