Love Your Lymph with 1:1 coaching.
IMPORTANT
This course is not suitable if you are undergoing chemotherapy. If you have cancer you MUST speak with your oncologist and get a written confirmation that you can do lymphatic work. 
If you have any other underlying health conditions please speak to your doctor before signing up for this coaching.
Now, Love Your Lymph Coaching: 
Firstly, let me explain what the lymphatic system is. It's a network of vessels and lymph nodes throughout the body that helps to remove waste and toxins, as well as fight off infections. Sometimes, this system can become clogged or congested, which can lead to swelling, inflammation, and other health issues.
That's where lymphatic work comes in! By using gentle massage techniques or specialized equipment, lymphatic work can help to stimulate the lymphatic system, encouraging the flow of lymph fluid and promoting the removal of waste and toxins from the body. Here are some of the benefits:
Reduces swelling: If you're experiencing swelling in a certain area, lymphatic work can help to reduce it by promoting lymphatic drainage.

Boosts immune system: By removing waste and toxins from the body, lymphatic work can help to support a healthy immune system, which is especially important during cold and flu season.

Reduces inflammation: Lymphatic work can also help to reduce inflammation in the body, which can contribute to a range of health issues.

Improves skin health: By promoting lymphatic drainage, lymphatic work can help to improve the appearance of the skin, reducing puffiness and promoting a healthy glow.

Helps with post-surgery recovery: If you've recently had surgery, lymphatic work can help to reduce swelling and promote healing.
So there you have it! Lymphatic work has a range of benefits, from reducing swelling and inflammation to supporting a healthy immune system and improving skin health. It's definitely worth considering if you're looking to improve your overall health and well-being.
This package includes:
4 x up to 45mins teaching calls

Daily routine

Email support

Video content
Prefer to get started today and work through the videos in your own time at your own pace?

The Healing Rebel Essential Coaching
Do you want to feel in control in your healing journey?
Are you ready to make small but powerful changes to your daily life so you feel better?
Although living with a chronic health condition can feel really bloody lonely, it doesn't have to be. Getting support from someone (like myself) can make you feel less alone and seen.
Maybe you don't have a chronic illness but you are going through peri-menopause and menopause – many of the symptoms you are experiencing are your body's response to stress as the hormones shift. 
While pain, fear, shame, fatigue, and helplessness are all common feelings. You can feel like you are on a roller coaster that isn't fun. You can ask for help. And I am here to help guide you the best I can!
Self Study Modules
Module 1 Introduction, Digestion, Breath Work
Module 2 Routine & Sleep Quality
Module 3 Love Your Lymph
Module 4 Rest & Meditation
Module 5 Healing Sounds
Module 6 Values
Module 7 Nourish Your Body (Food, Drink & Mindset)
Module 8 Self Sabotage
Module 9 Bonus teachings: Janice Clyne Gut Health, Jacq Munro EFT/Tapping for anxiety, Mrs Brain Trainer Mindset
Module 10 Movement
One-to-one Coaching
If you need accountability and want one-to-one conversations to help guide you in a way that supports your specific needs. 
90 Day VIP Coaching Application Only

APPLY HERE

Why Me?
I was diagnosed with Crohn's disease in 2017. It's called an inflammatory bowel disease. What they didn't mention is it can also affect: your eyes, joints, skin, tongue, fascia, fat cells, abscesses, hair (loss), ability to walk, energy, sleep disruption – and that's before you experience side effects to the medications.
There was no support offered for the grief of how life will never be the same again when you get diagnosed with a chronic illness. Or even when you are going through life changing times like menopause. However, that doesn't mean you should suffer.
Women are go through a lot in our lifetime. Although we were told that we could have it all, which we can – we just weren't told about the cost to our health and well-being. Just because you can, doesn't mean you should. 
The good news is, The Healing Rebel journey is about going back to basics! Taking away the unnecessary rather than adding in more. Teaching you how to create good boundaries and prioritise yourself.
You can't give from an empty cup. 
I am here to guide you through, and hold you accountable so you IMPLEMENT change.
90 Day VIP Coaching

Application Only

APPLY HERE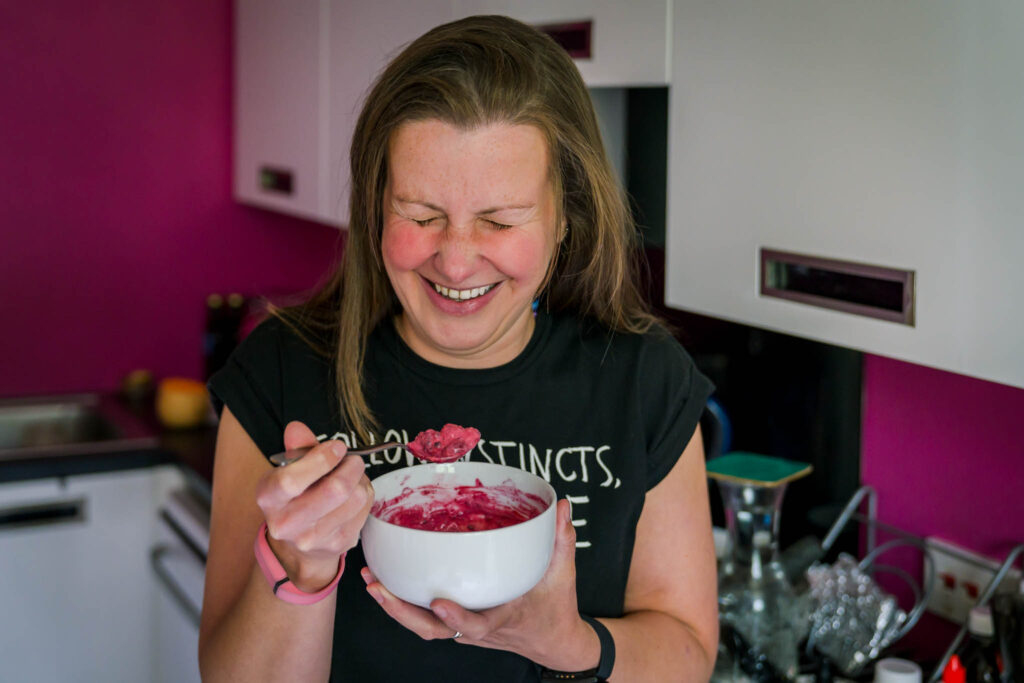 While information is good, it's useless without implementation.
The relationships with your friends and family will change, because YOU will change. And that is GOOD!
Unquestionably, life is tough. But, so are you.
90 Day VIP Coaching

Application Only

APPLY HERE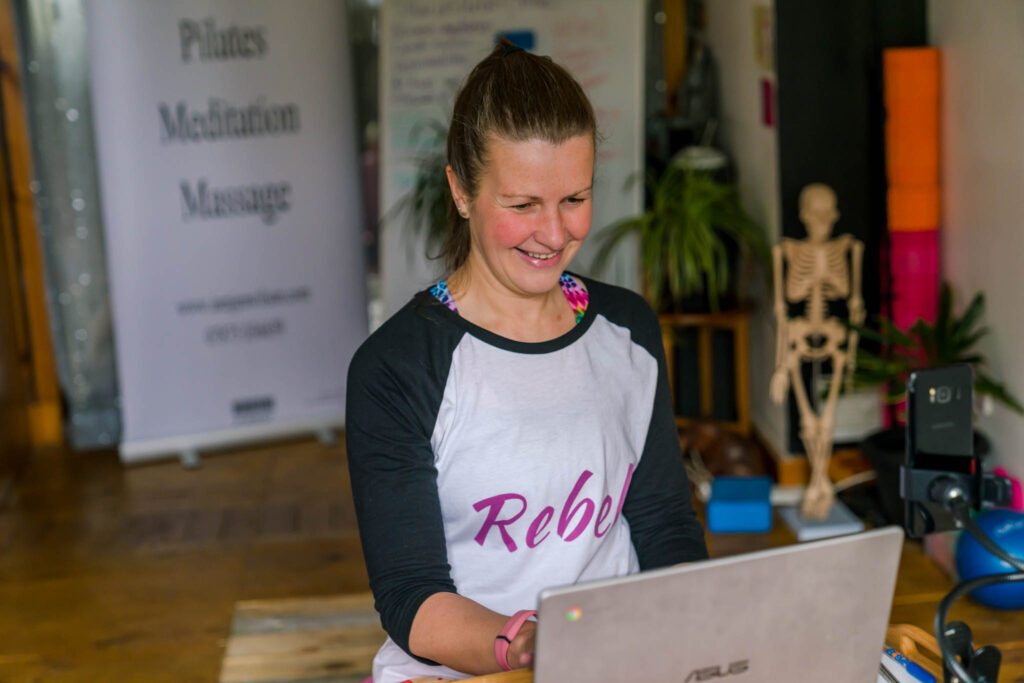 Together we will navigate your journey of healing. You may be introduced to new skills, tips and techniques. Or, maybe you know them already – but what's important, you will implement them.
You will be empowered to ask questions to make sure you are getting the care that you want and need from the medical world where needed. I'm pretty sure I have 'challenging patient' stamped on my medical file. 
'If you don't change, you won't change.'
90 Day VIP Coaching

Application Only

APPLY HERE

You CAN do it!
While looking after your health isn't a linear process, we will make the process lighter by adopting the KISS (Keep It Super Simple) protocol. 
Basically, having the right people in your corner, guiding you, supporting you, educating you, empowering you is how you heal. 
I want to be in your corner, helping you on your healing journey. I will share what I have learned and am learning with you what's relevant to your situation.
90 Day VIP Coaching

Application Only

APPLY HERE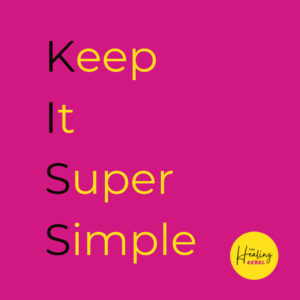 The Healing Rebel 1:1 Coaching
Includes
CALLS: 6 x Zoom (1 per fortnight) to set individual goals & work out your needs
MESSAGES: regular check in's & questions answered between your fortnightly calls (available Tue, Wed & Sat)

All the information I have that you will need to support your journey of healing.

Accountability and a plan to implement your new processes.

The Healing Rebel Journal to track your progress
What's The Cost?

3 x £495 (pay as you go plan)
90 Day VIP Coaching

Application Only

APPLY HERE

Frequently Asked Questions
Q. How does the 90 days work?
A. We will have 6 x up to 1hr live calls via zoom, which will be roughly once a fortnight. I will send you available dates and we will book them in the calendar. You can reschedule up to 48 hours in advance. Within 48 hours you will lose your session (except in exceptional circumstances). In the calls we will discuss what your goals are and what you need to put in place to achieve those goals. In between the calls you will be doing the tasks we discuss on the call and you will have access to me via WhatsApp or Voxer to message me with any questions and I will also check in with you if you go MIA.
Q. How much time will I need to put in? 
A. The fortnightly 1 hour then depending on your goals the actions you need to take to achieve them. When I am working with you I am always looking for ways that you can adapt the things you are already doing, rather than trying to find more time in your days. I will also help you find things that you can ditch from your schedule or delegate. We are looking to streamline your life to remove stress, not add more. 
Q. What if I start the coaching then discover it's not for me or life happens and I can't continue? 
A. Your payments are taken monthly, so you are paying as you go (always paying for the month ahead). If you decide that you don't want to or can't continue, I ask for 7 days notice before your next payment is due. Eg. You pay on the 1st of the month, you would let me know on or before 23rd of that month that you are not continuing. 
Q. How will I get access to the information content? 
A. All the module content will be uploaded onto the app. To see how to access the content you can view a short video here: https://youtu.be/M3T0uG4MMD0
Q. How long will I have access to the content?
A. All video content has lifetime access. 
Q. How much is the one to one coaching?
A. It's 3 x £495 paid monthly by bank transfer.
Q. How is this different to your 1:1 movement therapy or other therapies?
A. The 1:1 movement therapy is purely working on your movement, the other therapies are treatments. This is you getting access to all my knowledge and learning how to heal on many levels. The information lasts a lifetime and you will go over it again and again. You also have me holding you accountable for 90 days. 
90 Day VIP Coaching

Application Only

APPLY HERE

Other ways to work The Healing Rebel
Book a 1:1 The Healing Rebel Plan Hour (£99), we have a chat about your needs and create a plan of your next steps forward. Let's get you motivated, inspired and taking action. Please note, this does NOT include access to any of the modules or accountability follow ups. CHECK AVAILABILITY & BOOK THE HEALING REBEL PLAN HOUR COACHING SESSION HERE

Nourishing Your Body

Daily Routine & Sleep Quality

Love Your Lymph

Power of

Breath & Breathing

 

Foundations: Foot Mobility & Strength

Posture Reset

 

Master Your Digestion

Daily Routine & Sleep Quality

Movement & Meditation

Making Friends with Your Emotions & Release Blocked Emotions

Values

Food & Eating: How to eat and feel your best and support your health

Self- sabotage

BONUS Guest teacher training: Janice Clyne – Gut Health, Jacq Munro – Tapping and Amanda Trainer – Mrs Brain Trainer, training the brain
BONUS 60+ Pilates, Yoga & Meditation sessions 10mins – 90mins  
*Cancel any time, no minimum contract

Never has there been a better time to take control of your health
With this programme you WILL be able to:
Detox and support your lymphatic system for better health, immunity and movement

Connect with your breath and use different techniques to calm or stimulate your nervous system

Build strong foundations by connecting to your feet and building strength from the ground up

Work with your posture to reset, strengthen and support allowing you to move and feel better

Feel healthier and happier
This programme is NOT:
A weight loss programme (but weight loss may be a side effect)

A fitness programme (but improved fitness may be a side effect)

For anyone who is comfortable with their excuses

A substitute for medical advice but can enhance and offer additions to improve your health
Group Coaching