Sort Your Shit Coaching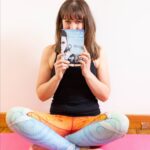 Are you feeling lost and overwhelmed with your life?
Do you feel like every day is an uphill struggle?
Have you lost connection with yourself?
My book 9 Rules to Sort Your Shit has been helping people sort their shit… and now there is a 1:1 Sort Your Shit 1 hour Planning Session.
If you haven't read or heard the book yet, you can get your copy HERE you don't have to have read the book to sign up for a coaching session.
In this 1:1 coaching session we will:
go through your Wheel of Happiness to check were you are in life right now,

work out what it is you want and need to prioritise,

establish your values,

set some goals and the next steps you need to take to achieve them.
You bought the book for a reason. Let's Sort Your Shit.
You possibly had all the intentions to do the tasks set out in the book, so why not let me help you?
Reviews
'The Sort Your Shit session is helpful for virtually any stage / bump in life that you are trying to work through. I was at the recent workshop and saw a range of woman including myself gain clarity over an issue they were currently concerned about. Be that a specific life change or something more general eg. anxiety, motivation etc. I really recommend it for all!!'
'

Sort Your Shit should be mandatory for all women! It encouraged me to set goals, realise what I want in my life and not be afraid to go out and get it! Really looking forward to the next one'
'A must for those wanting to learn more about personal development or that just need that kick up the butt to go and get what the heart desires. Jen's workshop allows you to explore what's holding you back and arms you with a toolkit to overcome these issues. Would highly recommend!'
'Jen is an inspiring leader encouraging women on their journey to be their best self.'
'I have benefited massively from the Sort Your Shit programme. I was really nervous about going and sharing things in front of others but it was so friendly and welcoming and you only shared if you wanted to.
The course has made me a much happier and stronger person. It's helped me deal with thinks I've struggled with for years and is still making me a stronger individual. I would recommend it to every women out there as it can help with any situation or problem.'
'The Sort Your Shit session was amazing. I find it amazing that I'm still learning new things to improve myself. Jen was so friendly and welcoming. I am booked in again for another session'