The Healing Rebel Shop
All products are handmade with love in small batches. FREE postage.
Jen's Chai Tea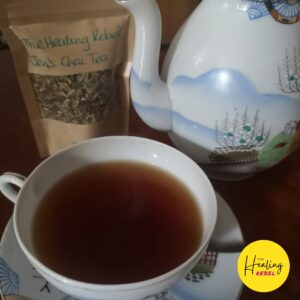 Loose Leaf Chai Tea
Gently simmer for 5-10mins using 1 heaped teaspoon per cup. 
Ingredients:
coriander seed

rooibos

star aniseed

fennel

clove

cinnamon

liquorice root

oat straw
I also like to add a couple of slices of fresh ginger.
Optional to add the milk of your choice. To make a latte, use half-volume water half milk. The liquorice root gives a gentle sweetness to the flavour, but you could add honey if you have a sweet tooth.  
Sweet Dreams Tea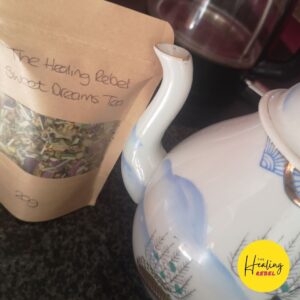 Loose leaf Sweet Dreams tea
Use a tea diffuser, 1 heaped teaspoon per cup, brew 5+ mins
Ingredients
Chamomile

Passion Flower

Oat Straw

Blue Lotus
Soothing Bath Tea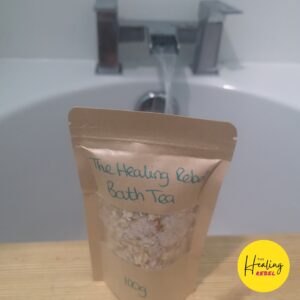 Soothing Bath Tea
Ingredients
Gluten-free, organic oats

Himalayan bath salts

Marigold petals (calendula officinalis)
External Use Only. Use 4 heaped tablespoons for a bath, 1 for a foot bath in the muslin bag provided—place in the bath while running.