Work With Me On Demand
SPECIAL OFFER ANNUAL DEAL
£99 per year*
(This deal gives you 2 months free, monthly fee £9.99 per month. Annual subscription, cancel anytime)
Your time is precious, but so is your health and our schedules might not line up, so have access 24/7 to my on demand library of Pilates, Yoga and meditation classes.
Full On Demand Class Library
ON DEMAND MONTHLY ONLY £9.99 per month or get 2 months FREE when you pay ON DEMAND ANNUAL £99 per year – no minimum contract, cancel anytime, with access to the FULL library of over 60 classes; Pilates, Yoga, Meditation as short as 5 mins and as long as 90 mins.
You have a great selection to choose from from gentle beginners sessions, seated sessions, posture reset and working with equipment (bands, balls, weights).
Access Full Library (pay monthly) HERE
Access Full Library (pay annually) HERE
What's Included
Sessions include:
– Beginners Strength & Mobility 
– Midday Mobility & Strength 
– PilatEase (gentle with seated options)  
– Pilates 60 mins full classes 
– Pilates Sort Sessions (5 – 30 mins) 
– Posture Reset 
– SitFit Short Sessions (2 – 11 mins) 
– Yoga Classes (approx 30 mins) 
– Yoga Classes (approx 60mins) 
– 90 min Yoga + Yoga Nidra (guided meditations) 
– Yoga Nidra Guided Meditations 
Prefer to buy a bundle?
Buy a class bundle, one time payment, with lifetime access to the recordings, that's right, they are yours to keep (just like back in the da when you bought a VHS or DVD).

PILATES & YOGA ON DEMAND CLASS BUNDLE 
Includes:
Lifetime access to all content

5 x Pilates Classes: 24 mins gentle practice, 55 mins focusing on spine mobility, 55 mins beginners class, 57 mins gentle morning class, 56 mins strengthening class

5 x Yoga Classes: 28 mins gentle movement, 57 mins dynamic hips, 57 mins spine mobility, 26 mins movement with Sun Salutation, 90 mins session: 60mins Yoga + 30min yoga nidra

BONUS 3 Yoga Nidra Guided Meditations 12 mins ,25 mins, and 28 mins for deep relaxation

POSTURE RESET & STRENGTHEN
Includes:
Lifetime access to all content

7 x 7mins (or less) Mobility Sessions

4 x 55mins Full Posture Reset Classes

1 x 30mins Reset & Relax Session

1 x 50mins Posture Project Master Class
Posture Reset & Strengthen Bundle £37

PILATEASE – Gently Does It, Let's Get Started 
Includes:
Lifetime access to all content

1 x 24min Pilates Gentle Session

7 x 40min Mobility & Gentle Movement Sessions: Options; seated, standing & lying
PilatEase – Gently Does It, Let's Get Moving £25
Other Products Available On Demand
The Healing Rebel Course
The Healing Rebel course has 10 modules helping you look after a variety of aspects of your health including lymphatic drainage, digestion, sleep, breath work, emotions and more. It's a fantastic course that you work through in your own time, focusing on whichever aspect of your health needs the most support at that time. Check it out HERE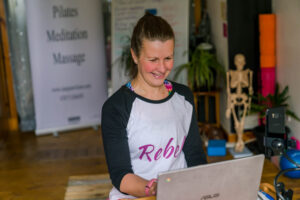 Workshops & Master Classes
Over the last few years I have run Pilates, Yoga, Movement, Health & Well-being workshops and master classes and recorded them for those who couldn't attend live. Available: women's wellness, posture project, love your lymph, movement & meditation, foot strength & mobility and more… Check them out HERE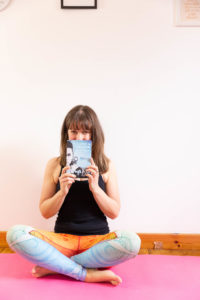 My Book
In 2016 I wrote a book, 9 Rules to Sort Your Shit! It does what it says in the title. I often go back through these rules myself to sort out the latest shit that I am dealing with. The paperback book can be found HERE and the Audiobook (narrated by me can be found HERE)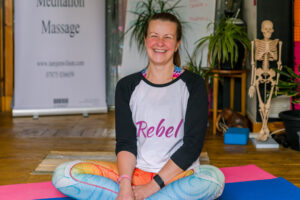 Clothing
I love a hoodie, t-shirt and vest top… I am also a Rebel… So I thought I would design a small collection and found a company that print on demand (yeay!). Not only do Teemill print on demand, they also supply 100% organic cotton products, they recycle waste water on site, they ensure that the entire supply chain is paid a living wage and use NO plastic in any of the packaging… Ticking all my eco ethical rebel boxes. Check out the collection and order yours HERE