I AM Jen Wilson, here to help you feel better in your body & mind.
In a world of stress and busyness we need more and more to create spaces for ourselves to bring stillness, quiet & calm in to our lives.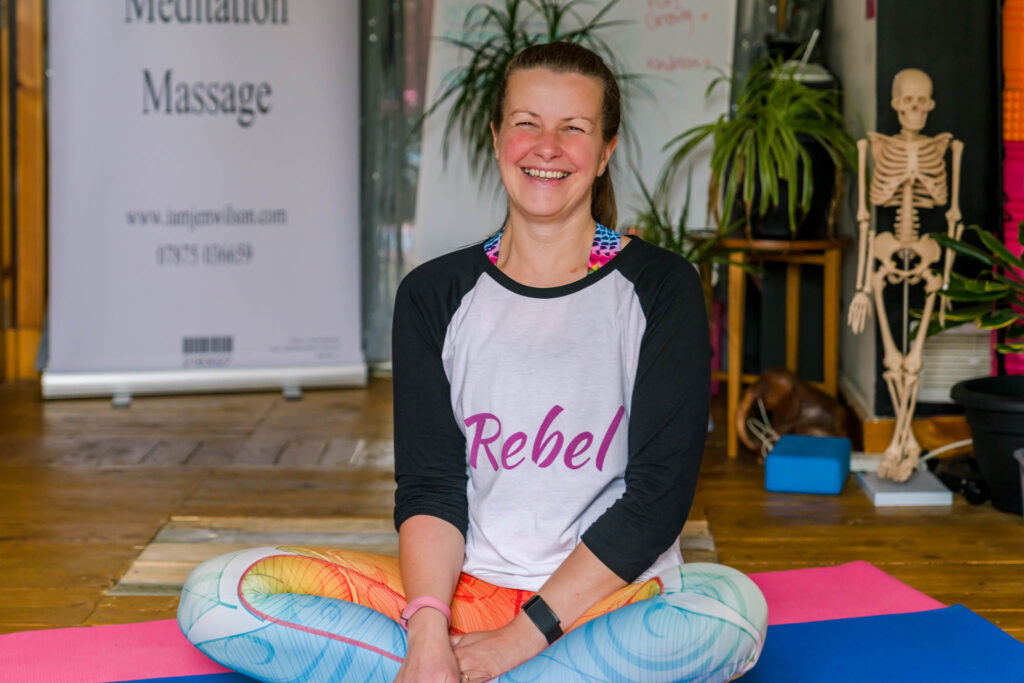 With the COVID-19 outbreak, it is more important now than ever before that staff & are provided with a range of resources to help support their mental health and wellbeing.
Offering Virtual & Onsite Yoga, Pilates and relaxation classes to staff will not only assist with mental health, but will lower anxiety & depression and boost morale resulting in improve productivity and reduced sick leave
Key Benefits
Increased Energy & Concentration – (which will help with productivity)
Reduced stress, fatigue, anxiety, depression (which will help reduce staff sickness due to mental health and improve staff relations
Improved posture & flexibility – (reduce back, neck, shoulder tension from sitting at a desk all day)
Rehabilitation/prevention of injuries caused by muscle imbalances (reduce staff sickness due to back injuries)
Costs
I Am Jen Wilson provides (subject to availability) 30 or 45min virtual Yoga, Pilates &/or Relaxation sessions for staff members on their lunch breaks, after work or as part of their wellbeing in work working day/corporate day/inservice day.
Also available 1:1 movement, health, relaxation, nutrition coaching.
£300 for 6 x 30min sessions
£360 for 6 x 45min sessions
Click here to download my Corporate PDF