At this time I can only offer massage treatments to females. 
Gift Vouchers Available BUY HERE
The gift voucher can be redeemed against any of the services I offer.
1:1 Movement Therapy
The Healing Rebel Coaching
Class Passes
Events: Sound Bath, Pilates Beginners Course, Retreat Days
VIP Half-Day Retreat 1:1
The therapies I offer are:
Massage – females only
Access Bars
Reiki 
You can purchase a value to be used against any of the services. Prices will be charged at the time of redemption unless a specific service is booked. 
If you would prefer to purchase a voucher for a particular service rather than a value, please email me jen@iamjenwilson.com to arrange
Vouchers are to be used within 3 months of purchase (unless prearranged)
To redeem the voucher email jen@iamjenwilson.com
Physical touch is so important, especially in today's world where we are stressed out and have a less physical connection with others. So often many of us can go through the day without truly connecting with another human being never mind experiencing any touch.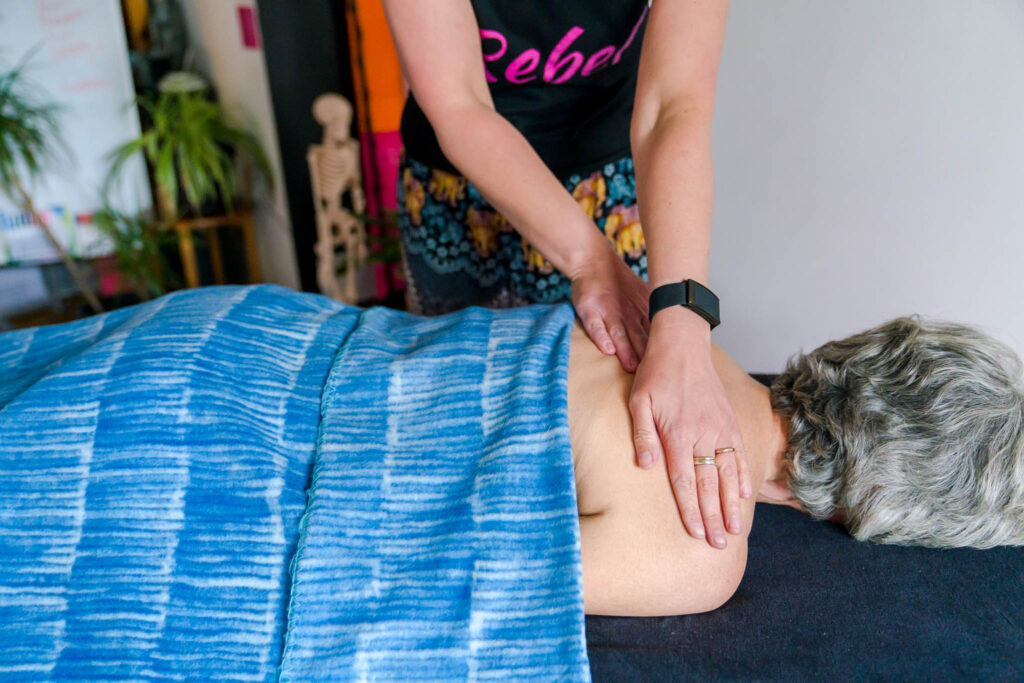 Gone are the days when going for a massage treatment was a treat or luxury, nowadays its essential to heal the body from our stresses, constant stillness, prolonged sitting, hunched over desks, laptops, phones, or at the wheel of a car. Massage therapy can speed up healing from surgery, injury, reduces stress in ways that science is only starting to understand and can help relieve pain – there are some situations where massage is not appropriate so please fill out the contact form below first to discuss any conditions.
The connection we feel through touch stimulates the nervous system, it's this system that we need to be responding in the appropriate way to allow our bodies to relax, restore, heal and let go.
The purpose of massage session isn't for my hands to heal you (although many of my clients do say I have healing hands), but for my hands to allow your healing responses to be activated. The sharing of energy allows this to happen, when there is trust and acceptance the movement and pressure helps blockages to clear allowing pain and tension to release.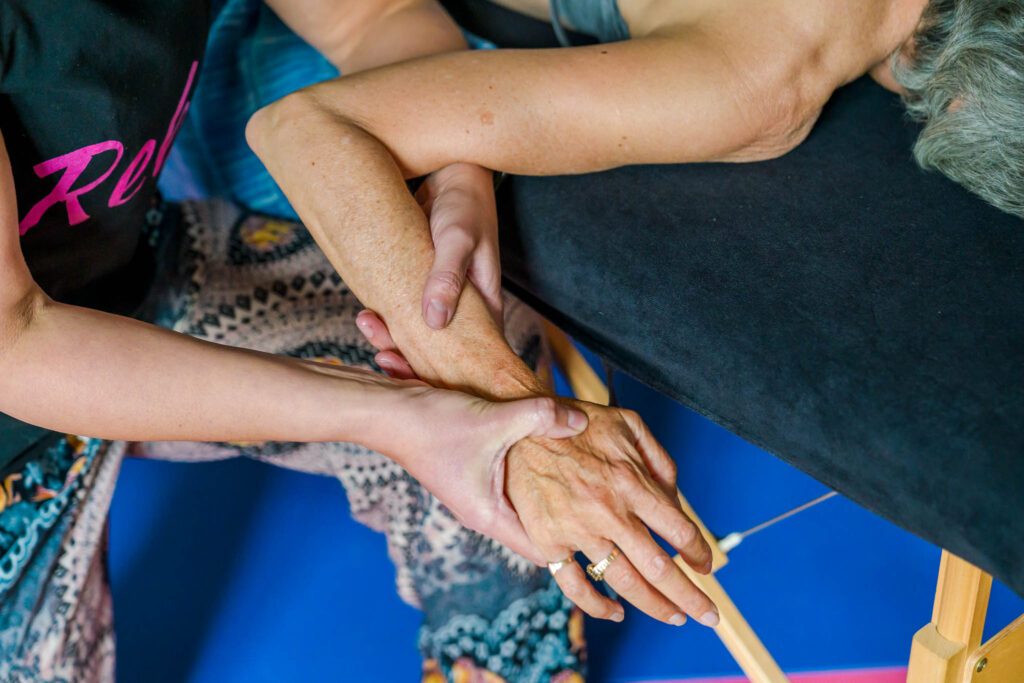 Treatments Offered
Please note at this time I can only offer massage to female clients
Massage £50
 

Swedish Massage 
Massage using warm oil with the intention to improve circulation, release tension and ease stress.
Sports Massage 
Massage using warm oil deep tissue massage working around tightness and injuries to help heal.
Cupping 
I use silicone cups rather than plastic and I use a gliding suction technique rather than static suction. The type of cupping I offer does not leave bruising on the skin like other types of cupping treatment can. I find it as effective and much more relaxing to have the gliding treatment over the static. I can however offer static if that is preferred. 
Reiki £50
Reiki is a hands on healing, complimentary therapy, deeply relaxing, reduces stress, promotes healing. During a Reiki session gentle touch is applied around different areas of your body encouraging your body to awaken it's own healing process. 

Access BarsⓇ £50

Access Bars is a truly wonderful experience, you can watch a neuroscientist explain what happens in the brain during a session here: https://youtu.be/DgGbFRjqQPk

Sound Bath/Sound Therapy 
CHECK AVAILABILITY AND BOOK YOUR 1:1 SOUND BATH HERE
Sound can help us relax on a deeper level than we imagine.
Everything is energy and sometimes the energy in our body can become stagnant.
Check dates and bookings for group sound baths HERE

CHECK AVAILABILITY AND BOOK HERE
Give yourself a half day to reset your body and mind. Over 3 hours: Check-in, Movement, Meditation, Reset.
Get your body moving with tension release techniques, movement (Pilates/Yoga/Specific to your needs), a guided meditation followed by either a massage, Reiki or Access Bars session)
Herbal teas & water included