Sort Your Shit Coaching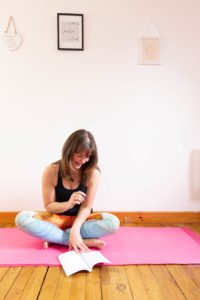 My book 9 Rules to Sort Your Shit has been helping people, well… Sort their shit… and now there is a 12 week programme that I take you through, holding your hand, encouraging you and holding you accountable.
We are all great at helping others and keeping them accountable, but when it comes to ourselves, most of us need someone to answer to. I am no different.
12 weeks one to one coaching £497 up front or 3 x £179
24 weeks one to one coaching £897 up front or 6 x £169
Over the weeks we will:
Review your wheel of happiness (generally & specifically). How does your life feel from a distance and then taking one area, what specifically in that area needs work.
Work to your core values (life, work, relationships, money). If you don't know your values, we will work them out. If you do know your values then we will make sure that you are living to them in all areas.
Overcome your barriers. What holds you back? What are your limiting beliefs? Where did they come from? How do you self-sabotage?
De-stress. Taking time out to do some breath work / meditation / activity that allows you to switch off and make it part of your daily routine.
Understand what energy systems you need (masculine & feminine /focus & creativity) and how to flow in harmony with them and how each state is beneficial to you.
Procrastination – what are you waiting for? Is it okay that you aren't pushing ahead with a plan or are you full of excuses because of fear of failure?
Work on your self-love practices (how you treat & speak to yourself) and self-belief (confidence). Creating your daily routine (morning and evening), knowing and loving your imperfect self (you are human after all).
What you are putting in your body (food and drink) to get the best outcome – energetically, nutritionally, does it make you happy? Do you understand the relationship you have with food and drink?
How often do you move your body? Work on flexibility, strength, easing out aches and pains? Getting flexible and strong doesn't mean you have to hit the gym or go to structured classes, finding movement activities that you enjoy and look forward to doing is SO much more important.
And what you need to let go of to keep moving forward?
12 weeks one to one coaching £497 up front or 3 x £179 (Start when you pay)
24 weeks one to one coaching £897 up front or 6 x £169 (Start when you pay)
Included:
Monthly call (in person, Zoom or phone one to one)
Weekly accountability check in (by text/whatsapp one to one)
9 Rules to Sort Your Shit audio book
Sort Your Shit workbook (posted out to your home address)
Reviews
'The Sort Your Shit programme is helpful for virtually any stage / bump in life that you are trying to work through. I was at the recent workshop and saw a range of woman including myself gain clarity over an issue they were currently concerned about. Be that a specific life change or something more general eg. anxiety, motivation etc. I really recommend it for all!!'
'Sort Your Shit should be mandatory for all women! It encouraged me to set goals, realise what I want in my life and not be afraid to go out and get it! Really looking forward to the next one'
'A must for those wanting to learn more about personal development or that just need that kick up the butt to go and get what the heart desires. Jen's workshop allows you to explore what's holding you back and arms you with a toolkit to overcome these issues. Would highly recommend!'
'Jen is an inspiring leader encouraging women on their journey to be their best self.'
'I have benefited massively from the Sort Your Shit programme. I was really nervous about going and sharing things in front of others but it was so friendly and welcoming and you only shared if you wanted to.
The course has made me a much happier and stronger person. It's helped me deal with thinks I've struggled with for years and is still making me a stronger individual. I would recommend it to every women out there as it can help with any situation or problem.'
'The Sort Your Shit programme was amazing. I find it amazing that I'm still learning new things to improve myself. Jen was so friendly and welcoming.
I can't wait for the next one! Everyone there was so lovely.'
If this sounds like the kind of coaching you NEED in your life please APPLY HERE