Pilates & Yoga Classes
I love working with clients who struggle with aches and pains in their body. Over the years I have worked (and still do work with) clients who have had knee and/or hip replacements, scoliosis, osteoporosis, arthritis (rheumatoid, psoriatic and osteoarthritis), frozen shoulder, bad backs, bad knees, nerve damage, MS, Crohns (I have been given this diagnosis myself), hyper-mobile, recovering from broken limbs, or generally feeling old in their body…It doesn't matter if you can't get down on the floor, I can give you options to do the exercises in a chair or standing up. Pilates and Yoga can be suitable for any of these ailments. 
Not sure about joining a class? No problem, I offer 1:1 sessions as well. Please contact me jen@iamjenwilson.com for information on prices.   
Important Update. Due to current COVID-19 all Pilates & Yoga classes are now online through Zoom.
Class pricing:
If you would prefer to pay via BACS/bank transfer please email jen@iamjenwilson.com for bank details
Bookings made via text/call 07875 036659 or email jen@iamjenwilson.com
The body is made for movement. The more we move, the better we feel. I encourage everyone to find the movement they enjoy doing and do more of that…If you don't love it, you won't stick with it.
I love exploring movement through practising & teaching Pilates and Yoga, they are both safe and fun ways to move and challenge your body.
In both Pilates and Yoga I will always remind you to listen to your own body in that moment to only practice what feels right.
For the Differences, Similarities and Benefits of Pilates & Yoga, check my blog post HERE
I Am | Jen Wilson has signed Scotland's Mental Health Charter Declaration of Support.
Scotland's Mental Health Charter for Physical Activity and Sport aims to improve equality and reduce discrimination for anyone with a mental health problem, ensuring there is no barrier to engaging, participating and achieving in physical activity and sport.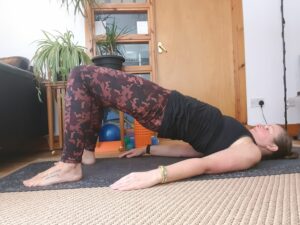 Join the family. One of the things that I love about the people that come to my Pilates & Yoga classes is their welcoming, friendly attitude. A new member joined while she was working in Glasgow for a couple of months – someone in the class loaned her their blender so she could make soup! When another member was going through a challenging time with her daughter, everyone was there to offer advice. When I was unwell I was given gifts and looked after. There is a true sense of LOVE in the class.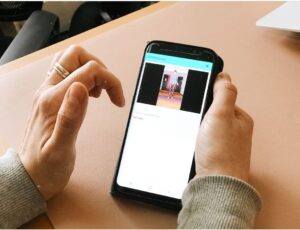 To book in for a Pilates or Yoga class email jen@iamjenwilson.com